The Lord of the Rings: War in the North PS3 Giveaway!
We have a copy of Snowblind Studios' latest to give away to one dedicated reader.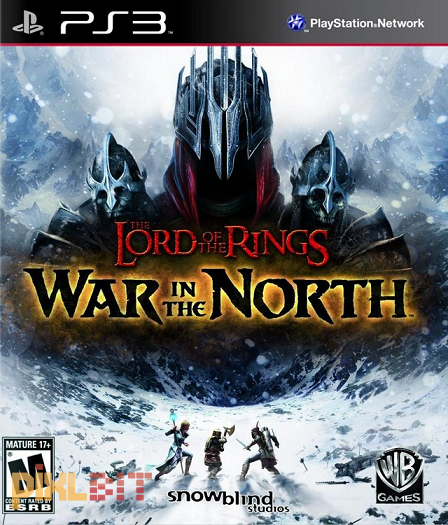 It's not everyday that PixlBit has the opportunity to run a contest, but we were lucky enough to receive a copy of The Lord of the Rings: War in the North on the PlayStation 3 to give away. If you haven't been keeping up, Jesse Miller reviewed the game favorably, awarding it three and a half stars earlier last month. In order to win this solid and likely overlooked game, you don't have to do too much.
First and foremost, you'll need a PixlBit account. Second, you'll need to like us on Facebook, and third of all you'll have to make use of our User Blogs to write something that impresses the PixlBit staff. What should you write about exactly? Well, you have a few choices at your disposal.
For one, Snowblind Studios is best known for their work on the critically acclaimed Baldur's Gate: Dark Alliance series as well as the Norrath series, which The Lord of the Rings: War in the North is modeled after. As such, you could choose to write about any of those games, about how much and why you love the work of the studio, or just about Lord of the Rings in general. Just keep in mind that you'll be in direct competition with other readers, so make sure you choose something you are passionate about and can blow us away with.
You have until December 16th, 11:59:59 EST to get your entry in, so don't wait! We'll be keeping a close eye on the blog section to identify our winner. It won't hurt your odds to get more involved in the other community features as well and we will be taking this into account when picking our champion.