MIA - Baten Kaitos
Namco Bandai's "other" JRPG of 2004 was a victim of bad timing.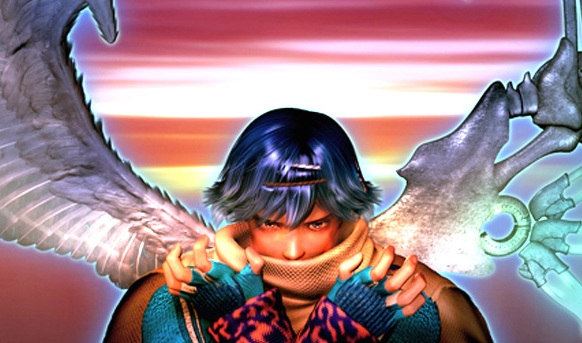 Well kiddies, it's another fantastic Friday and that means another installment of our favorite bi-weekly column Missing in Action!
For those of you new to this PixlBit staple, MIA is a column where we pick a game or franchise out of the gutter, clean it up and present it for a current generation update.
This week we have a special guest taking the MIA reins in the form of PixlBit staff writer Jon Lewis!
To qualify for the MIA spotlight the game or franchise cannot have a new entry on any of the current generation consoles, nor can a new title be in development, though unconfirmed rumors and speculation are admissible. The title or franchise must also be served well by a current generation, since titles like Custer's Revenge should never be heard from again.
This week Jon presents for your consideration, Baten Kaitos!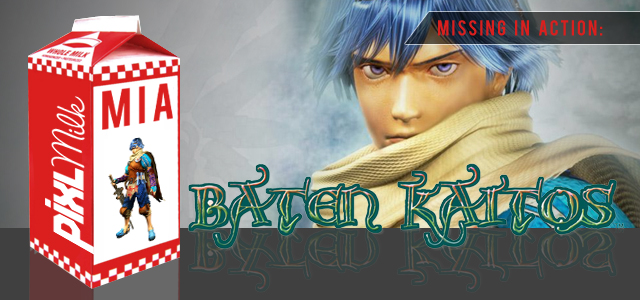 Baten Kaitos: Eternal Wings and the Lost Ocean was a role playing game released exclusively on the Nintendo GameCube in November of 2004. A sequel called Baten Kaitos: Origins was released two years later in 2006.
The game tells the story of a spiriter named Kalas. Spiriters are individuals who are able to host guardian spirits, which become lifelong companions. The spirits offer advice and unlock their host's hidden powers, creating a bond that is seen as sacred in their world.
A majority of the world's continents have been sent afloat due to an evil manifestation known as Malpercio, who sucked the oceans dry, leaving the islands to float in the sky. Malpercio was eventually destroyed and confined to the "End Magnus," five golden cards that held his power deep within. Due to Malpercio's actions, people have been living in the sky for many years and eventually evolved wings to adapt to their environment. Kalas only has one wing due to a birth defect and so his caretaker Georg created a mechanical wing for him to use.
Early on in his adventure, Kalas meets up with the kind hearted, yet naïve, Xelha. Together they accidentally release the first "End Magnus," which is then seized by the Empire; a hostile nation on one of the games many sky lands.
Kalas and Xelha embark on a grand adventure to recover the "End Magnus" from the empire and prevent them from getting the rest of them. On this journey, they meet up with many characters along the way such as the fisherman Gibari, the ex-mercenary Savyna and the mysterious masked Mizuti. The plot is one of the game's stronger points -- filled with deception, redemption and a wealth of interesting twists and turns.
Instead of traditional turn based combat that is standard in JRPGs, players do battle with cards known as Magnus. Players would create decks for each character that would contain cards that allowed them to attack, defend, heal, take photos (to earn money) and use special moves. Each card could host up to four random numbers on it. These numbers, if selected in ascending, descending, or matching order would create a bonus that would amplify the effect of the cards that you used.
Unfortunately, the game was not commercially received, even though critically it was praised for its beautiful art style, fantastic soundtrack, deep story and interesting take on battles. Despite low sales a sequel was developed and released two years later for the Nintendo GameCube.
Baten Kaitos Origins was a prequel to the first game, explaining the origins of the evil Malpercio. The game also took the time to explain the back stories of many characters from the first game, though most of them were just children at the time. Origins attempted to fix a lot of issues players had with the first game; providing a faster battle system and much better voice acting.
Origins shared the same fate of its predecessor, being a commercial failure despite critical adoration.
In 2011 Nintendo held a press briefing in which it was rumored for a short while that the Baten Kaitos series would finally see a third game in the series for the Nintendo 3DS. The briefing ultimately came and went and there was no new Baten Kaitos in sight. Nothing may have come from that press conference, but it did however spark memories and I feel that this game needs a current gen edition..
Here's what Baten Kaitos needs to do for to fit in the current generation:
Implement Touch Screen Controls: Being a card-based game, using the Touch Screen to select cards in battle is almost a no brainer. The series was looking at ways to speed up battles in Origins, but imagine the pace that is possible with a 3DS or Wii U touch screen!
Utilize HD/3D Graphics: The original two games were widely praised for their art style and these games in HD on Wii U would likely be absolutely stunning. Even the enhanced 3D visuals on the 3DS would complement the vast worlds and scenery of the Baten Kaitos universe.
Embrace The Scarcity of JRPGs: Let's face it, though there are some great JRPG's available for the current generation of consoles, the quality titles are few and far between. A new game in the Baten Kaitos series would be a life raft for those starving JRPG fans.
Capitalize on their Established Characters: The Baten Kaitos series is host to many memorable characters. Between the two games, many of these characters have crossed paths at one point or another. Having a title that bridges the gap between those games in an effective way would be the ultimate fan service.
ADVERTISE!!! : The first two games were already a tough sell due to the oddities of the battle system, but the lack of marketing is what primarily killed both titles. Tales of Symphonia got a ton of coverage and it sold pretty well. Let's see that type of advertising again, this series deserves it.
If you haven't checked out the series already I implore you to check out both Baten Kaitos games. Have any memories of the first or second title? Do you feel that the game fits in well with the current/next gen? Any suggestions on how to make the series better, or more accessible? Let us know by sounding off in the comments section below!