PixlTalk Episode 66: Dogma
We may be going to hell, but we're taking you with us!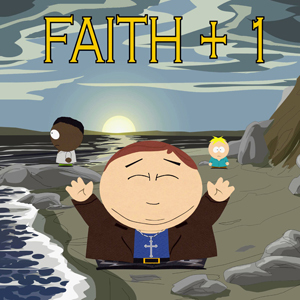 It's time for another Tri-Force edition of PixlTalk! This week, we read your questions, spend some time talking about The Avengers, Call of Duty Black Ops 2, and Diablo III. Then, we head into the tabernacle and discuss the Holy of Holies. Well, not exactly, but we do talk about religion, gaming, and personal beliefs and mantras that we go to when we play video games.
Deep stuff for sure, but we keep things light, with amusing anecdotes about addictive gaming loops, games we play to exorcise our demons (read: games we play when we're pissed off), the portrayal of religion in video games, and much much more. Like, WAY much more! It's an epic edition of PixlTalk that flirts with the 3 hour barrier. If you can get through this podcast in one go, blessings be upon you, my child.
We hope you enjoy this more thoughtful look at a rather taboo subject. Check back in two weeks for our discussion on digital distribution.
Amen.
Featured Music:
Team Teamwork- M.O.P.-Ante Up (Battle!)
Florence + the Machine- Bedroom Hymns
R.E.M.-Losing My Religion