Nerds Without Pants Episode 21: Sick, Sad World
Ignore Julian's coughing: he's just dying a little bit.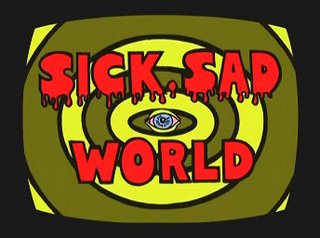 Hello, and *cough cough* welcome to *hack* another episode of *wheeze* Nerds Without Pants! Our last episode was so freaking epic that Julian fell ill. Well, not really, but he's rather under the weather this week, so hopefully you enjoy this shorter show as Patrick takes up the slack.
It's pretty much all Consumption Junction this time, folks. Patrick's been playing The Walking Dead, catching up on TV shows, and reading copious amounts of comics. Julian conquered a game from his past that has haunted him for years, shares his fear of bug eyed people, and has a vastly different definition for large breasts than Patrick. Things wrap up with some talk of game collecting before Patrick chimes in with a PSA on insomnia, something that Julian and many of the PixlBit community suffer from.
And that's it! What, you want more? You got almost three hours of us last time! WHAT MUST WE DO TO APPEASE YOU??!!
FEATURED MUSIC:
Bad Religion- Infected
Paula Cole- Hush, Hush, Hush