Nerds Without Pants Episode 64: NINTENDO SIXTY FOUR
More powerful than two Atari Jaguars taped together!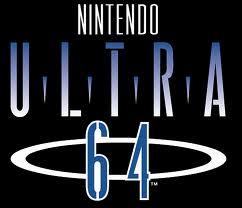 Welcome to the 64th episode of Nerds Without Pants! As you may have guessed (because Julian is a lazy dude that loves easy topics), this episode is all about the Nintendo 64. Come join the Pantsless Ones as we discuss the mouthwatering anticipation for Project Reality, some of our favorite and obscure games for the platform, and where it sits in video game history. It's a fun and free-flowing conversation that may be a little different than the usual retrospective type podcasts. Stay tuned after the final song for Julian's mini rant about the Royal Rumble. Enjoy!
FEATURED MUSIC:
Super Mario 64- Main Theme
The Legend of Zelda: The Ocarina of Time- Title Screen
Buck Bumble- Title Screen