Holiday Buyer's Guide 2009
Don't know what to get for your family, son, daughter, husband, friend, or whoever? Check out our guide for a few pointers on what's worth getting for who.
For Him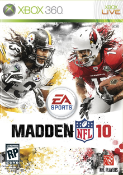 As with most years, this year provides another solid entry into the Madden series. After last year's attempt at a more casual approach to the simulation title, Madden NFL 10 returns to its roots with a simulation heavy sequel. The game will undoubtedly appeal to your football afficionado husband or son(s). The Wii entry continues its dual approach of both casual and simulation gameplay making for an excellent gift for a budding football lover.
Also Available On: PS3, Wii, & PSP


Tiger Woods is yet another long running, wildly popular EA Sports franchise. This year shakes things up on the Wii primarily with the inclusion of Wii Motion Plus support. The new peripheral brings an unmatched level of accuracy, providing for a realistic golf experience in the comfort of one's own home. In the cold winter months (golf off-season), nothing beats a solid 18-holes in the cozy, warm living room in front of the warm glow of the TV.
Also Available On: Xbox 360, PS3, & PSP


Call of Duty: Modern Warfare 2
Modern Warfare has finally returned this year with Call of Duty: Modern Warfare 2. The game offers the same guided experience found in the original game, as well as the RPG-like multiplayer mode that still has players hooked to this day. In addition, players have access to the all-new Spec Ops mode as well as a plethora of new multiplayer modes to add a significant amount of replay value to the experience. There is no doubt that dads and teenagers will fall in love with this high-energy title.
Also Available On: PS3


Call of Duty 4: Modern Warfare - Reflex Edition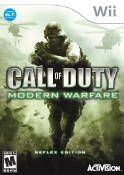 While PS3 and 360 gamers are privy to the latest Modern Warfare, Wii gamers finally get to join in on the fun with the Reflex Edition of the original title. The game maintains everything that players love about the original title, though some small changes were made, primarily to the graphical presentation to accommodate the Wii hardware. However, those who haven't been able to enjoy the title on the hi-definition systems can take to the battlefield with their Wii Remotes and Nunchuks in tow to defeat modern day adversaries.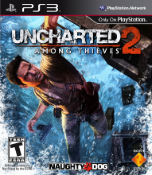 PlayStation 3 owners were treated to an experience unlike any other just a couple short months ago. Uncharted 2 picks up after the first title in the series, delivering an improved version of what players experienced in that game. Movie-like presentation, epic platforming and firefights, and a story that's sure to keep everyone hooked defines Nathan Drake's latest journey. While the game will undoubtedly appeal to all of the guys out there, there's no doubt that ladies will enjoy the experience as a spectator.


Resident Evil: The Darkside Chronicles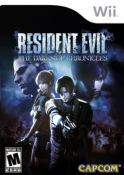 This on-rails shooters take players through the latter games in the Resident Evil series as they take on mutated animals and un-dead humans in this latest survival horror title. This game not only provides a creepy, gun-blasting, blood spattering experience, but it also features plenty of cut scenes straight from any Resident Evil fans beloved games.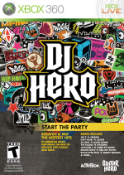 With Guitar Hero and Rock Band's wild success, it's no surprise that Activision decided to branch out the rhythm gameplay into an all new series. DJ Hero offers players with a different musical taste a chance to feel like they're the superstar. Players will scratch away to mash-ups of popular dance and rap artists on a variety of difficulty settings. Those looking for their latest rhythm game fix or anyone in love with 80s rap will undoubtedly fall in love with the turntable title.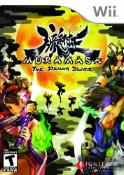 Vanillaware's latest takes players back to feudal Japan for a unique 2D side-scrolling brawler. The title allows players to follow the story line of either Kisuke or Momohime as they gather a variety of cursed blades around the land and defeat the multitude of enemies encountered through their respective quests. While the game has seemingly simple goals and control, it contains a certain depth that players will need to master in order ot successfully complete the game. Teens in love with Japanese culture will fall in love with the settings and the gameplay.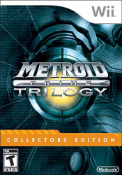 During the GameCube era, Nintendo revived their popular Metroid series with the brand new Prime subseries. With the release of Metroid Prime 3 for Wii over two years ago, that subseries came to an end. Given the smooth controls found in that release, Nintendo decided to update both Metroid Prime 1 and 2 with the same control scheme and included the entire series on a single disc. With well over 60 hours of gameplay across all three games, it would be hard to find a better value in any game on any system released this year.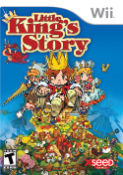 This title may not seem like the manliest gaming experience to be had, but believe me, this little king isn't as cute as he may seem. Little King's Story is a title full of charm, but also some of the toughest Pikmin-like combat ever to be seen. This game isn't for the fainthearted, and even the toughest of the tough will be pleasantly surprised at the variety and challenge Little King's Story has to offer.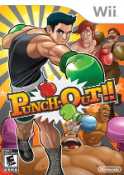 You'd be hard pressed to find a male in the twenty-to-thirty year old age range who didn't cut his teeth on Mike Tyson's Punch-out!! growing up. Given the popularity of that title, Nintendo has in many ways remade it for Wii with Punch-Out!!, giving players a brand new coat of paint and a variety of new challenges. Dads looking to show their young sons what they grew up with or wives looking to return their husbands to their roots can't go wrong with Nintendo's latest in the series.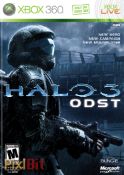 Since its release on the Xbox many years ago, Halo has gained massive popularity with teens to adults. The unique settings and stories surrounding Master Chief and the solid multiplayer offering has made the titles in the series as popular as they are today. With the latest release, players will step into the shoes of an ODST soldier and fight from a new perspective. Halo 3's multiplayer mode returns and has been augmented for this release, allowing players to continue enjoying one of their favorite parts of the series.


The House of the Dead: Overkill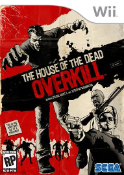 House of the Dead: Overkill took a new approach to the Arcade-favorite series. This time the game is available for Wii owners only and has a much different approach to both the game's storyline and the core concepts of the series. The game mimics B-movies and has an over-the-top style to it that'll have players laughing non-stop. Given the strong content, the title is only recommended for people of the 17 and older age range, but they are sure to appreciate the game's campy style.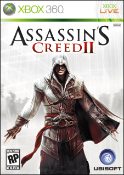 While Altair is now out of the picture, a newer and better hero, Ezio, has taken his place (sorry, it's the Italian in me). In this latest edition of Assassin's Creed, players are treated to a totally revamped sequel that fixes many of the problems put forth in the original game. More varied tasks, a guided single player experience, and a far more interesteing story define Assassin's Creed 2. Anyone who appreciates history and open world gameplay with a twist will fall in love with one of the best titles of the year.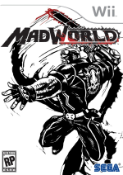 What makes MadWorld a great title is its unique style and over-the-top violence and commentary. Players will be grinding up their foes, slamming them through spikes, and spraying blood all over the place. The crazy boss fights tops off the whole package, making it a crazy ride, however short it may be. Given the content, parents are cautioned against buying this for their kids unless they meet the ESRB rating.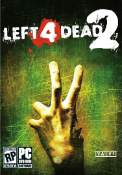 Though Left 4 Dead 2 is more of an expansion to the original game than something completely new, those who truly enjoyed the original will find even more to like here. Those looking to blast a new set of zombies in a new grouping of environments can't go wrong with Left 4 Dead 2, especially if the first one has seen some heavy mileage over this past year.
Also Available On: Xbox 360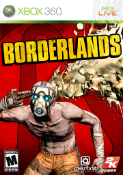 Gearbox's latest work comes in the form of a Mad Max-esque game that puts players on the planet of Pandora. Though the first-person shooter/RPG doesn't have the most engaging plot, it makes up for it with solid visuals and fantastic gameplay that is unlike any other game released this year. Those who enjoyed Fallout 3 are likely to enjoy the experience contained within Borderlands.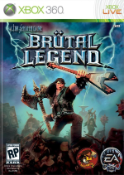 Video games meet metal in this head-banging adventure full of all these rock n' roll. Famous rock n' roll icons make an appearance, including the prince of darkness himself, Ozzy Osbourne. Control metal heads to do your bidding, strum ear-piercing lightning shooting guitar solos, and save a crazy world from darkness in Tim Schafer's latest adventure.
Also Available On: PS3



Grand Theft Auto: Episodes From Liberty City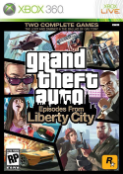 The Grand Theft Auto series always makes for a great holiday present given its wide-appeal and engaging gameplay. Episodes From Liberty City is no exception, combining both expansions to Grand Theft Auto IV, The Lost and Damned and The Ballad of Gay Tony onto a single disc. Both episodes are packed with hours of gameplay and all-new plots and mission objectives to enjoy. Given that both are only offered as downloadable content, the disc-based version allows parents and spouses to easily gift the games this season.


Grand Theft Auto: Chinatown Wars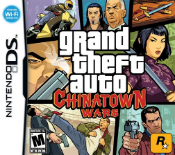 Chinatown Wars has seen release this year on both the DS and the PSP, each providing for an excellent experience that parallels what has been offered on consoles for many years at this point, while changing up the formula enough to make it feel fresh. On either system, the game will make for a great gift for those looking to take the GTA experience on-the-go.
Also Available On: PSP


At this point, players know what to expect from a Tekken game, and Tekken 6 is no exception. The game offers the same 3D fighting that made it popular many years ago while including a plethora of new characters and modes to keep it fresh. The PSP version of the game is also an excellent addition to the series, perfectly transitioning the strategic fighter to the handleheld space without sacrificing anything that makes the home console version great.
Also Available On: Xbox 360 & PSP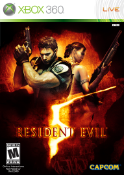 Resident Evil is a long-running series that has two distinct styles of gameplay, with the second style being introduced with Resident Evil 4. Resident Evil 5 continues that and does little to deviate from what is tried and true. While this may sound negative, it must be understood just how great its source material was. As such, 5 makes for a great gift for anyone who fell in love with the fourth title in the series. Furthermore, with the upcoming release of Alternative Edition, players looking to experience all the new downloadable content will need their own copy of the disc to access it.
Also Available On: PS3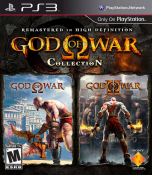 Containing both God of War titles, completely remastered in HD, it goes without saying why this should be an absolute pick-up for any God of War fan, and especially anyone who has yet to take on the role of the Ghost of Sparta. There's nothing like kicking a God's ass, especially when doing it in high-definition.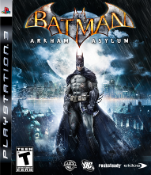 Batman fans can rejoice as they finally have a product worthy of purchasing in the video game space. Players must help the Dark Knight fight his way out of Arkham Asylum and defeat the Joker in this stealth-action title that channels the spirit of Bioshock. The Paul Dini penned story is likely to appeal to fans of the comics and animated series, as will the authentic voicework done by Kevin Conroy and Mark Hamill. PlayStation 3 owners even get a set of extra challenges not found in the Xbox 360 version. For all fans of the hero, spouses and parents can't go wrong with grabbing this for their loved one.
Also Available On: Xbox 360