Nerds Without Pants Episode 88: We're Overwatching You
Someone on this podcast is toasted. Can you guess which one?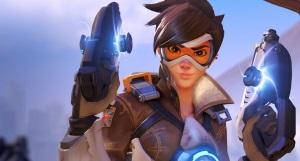 Welcome back to Nerds Without Pants! This week, the Pantsless Ones talk about some Twisted Metal before Chrono Crossing into 2013. We are recording our next episode early, so if you want to participate in the segment for 2012, please comment quickly!
In Consumption Junction, Patrick rips Platinum Games a new one. Apparently, Teenage Mutant Ninja Turtles: Mutants in Manhattan is so bad that it makes Metal Gear Rising bad by association. Patrick is over the moon for Overwatch though, and the new Doom is just what Julian always wanted. Angelo has a really great card game to recommend, and reminds us why he's the platformer master.
Remember, we will be recording our next episode a few days after this episode goes live, so give us your 2012 Chrono Crossing games in the comments ASAP, or on twitter @NWPcast.
FEATURED MUSIC:
Alan Silvestri- Theme from Back to the Future
The Rolling Stones- Paint it Black
Overwatch- Intro
The B-52's- Love Shack