Nerds Without Pants Episode 119: Anime was a mistake.
We like big oppai, and we cannot lie.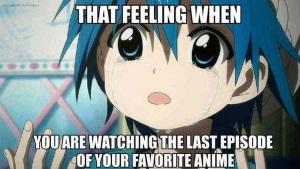 Welcome to a beefy episode of Nerds Without Pants! This episode is chock full of anime games, references, and silliness. So, grab your waifu, your adorable animal companion, and perhaps senpai will notice you. Ikuzo!
00:00-01:44: Intro
02:00-1:31:34: STAGE SELECT- Top 3 anime style games
1:33:05-2:24:31: CONSUMPTION JUNCTION- Fortnite, Hearthstone, Hellblade: Senua's Sacrifice, Horizon: Zero Dawn, The Vanishing of Ethan Carter, Warframe
2:24:53-2:54:35: CHRONO CROSSING- 1990
2:56:45-3:01:37: Outro and outtakes
NEXT EPISODE:
STAGE SELECT: What four people would you put on gaming's Mt. Rushmore?
CHRONO CROSSING: What is your favorite game of 1989?
SUBMIT YOUR STAGE SELECT AND CHRONO CROSSING PICKS BY 8:30 CENTRAL TIME ON AUGUST 31!
FEATURED MUSIC:
Naruto- Seishun Kyosokyoku
Ranma ½ OAV- Red Shoe Sunday
The Slayers Next- Give a Reason for Life
Rurouni Kenshin- It's Gonna Rain!
Cowboy Bebop- The Real Folk Blues