Nerds Without Pants Episode 127: 2017>1998?
Back with a bang!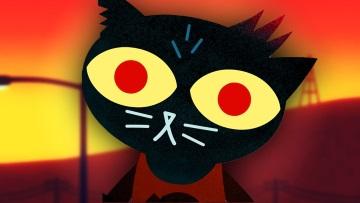 The Nerds Without Pants are back and starting 2018 off strong! We are joined by Ryan Higgins from The Geekbox and The Comic Conspiracy to talk about our top 5 games we played in 2017, and we're pretty sure you're going to be surprised at the selections, so let's get started!
From hat possession to Nazi killing to angry teenage girls, our lists run the gamut for what was a monumental year for video games. Let us know in the comments or on twitter what you thought of our choices, and be sure to give The Geekbox and The Comic Conspiracy a listen if you haven't already. But, like, you probably have. They're, like, way, way bigger than us. But still! Check 'em out and tell 'em the Pantsless Ones sent you.
Next episode, we finally get together to talk some much-needed Consumption Junction items, but after that we will return to our normal show format: Stage Select, Consumption Junction, and the debut of our new segment, The Pak Watch! Please look forward to it!
FEATURED MUSIC
Splender- Good Evening
Doom- Ultra Violence
Mario Kart 8- Main Theme
Daughter- No Care (from Life is Strange: Before the Storm)
Super Mario Odyssey- Fossil Falls
Jets 'n Guns- Fire of Flames