Nerds Without Pants Special: Julian's Digital Mystery Tour
A little NWP is better than no NWP, amirite?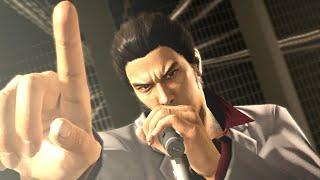 Welcome to a slapdash special edition of Nerds Without Pants! Scheduling and tech woes have kept us from recording a proper episode, but instead of leaving our wonderful audience high and dry, Julian has cobbled together this impromptu resurrection of Digital Mystery Tour, our failed video game music podcast from...4 years ago? Sheesh. Anyway, we hope you enjoy!
FEATURED MUSIC:
Yakuza Kiwami 2: The End of the Dogma
Oxenfree: Beacon Beach
God of War: The Dragon
Octopath Traveler: Decisive Battle II
The Witcher 3: Steel for Humans