Nerds Without Pants Episode 143: Accomplished Nerds
This episode is down with the sickness!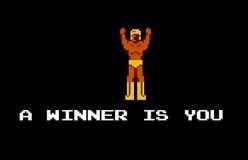 Welcome to a bacteria-filled edition of Nerds Without Pants! Julian and Patrick were both sick for this episode and definitely don't sound 100% but leave it to Julian to eliminate 99.9% of all the coughs, sniffles, and sneezes to bring you yet another quality podcast. It's our last standard format show of 2018, so let's get to it!
00:00-02:05 Intro
02:17-1:18:19 STAGE SELECT: Top 3 Gaming Related Accomplishments
1:19:24-2:06:34 CONSUMPTION JUNCTION: Black Friday gaming hauls, The Forest, God of War, Patrick's masochism, Forgotten Anne, Spider-Man, The Witcher 3 (sorry!)
NEXT EPISODE:
It's time for our annual State of the Generation episode! Leave your thoughts about the games industry in the comments and we'll try to get to them as we talk, for a more free-form edition of NWP.
PixlBit has a Discord, whatever that is. You can join it, if you can figure out what the heck it is?
FEATURED MUSIC
Donald O'Connor- Make 'Em Laugh
Gene Kelly and Donald O'Connor- Fit as a Fiddle
Gene Kelly and Donald O'Connor- Moses
Gene Kelly, Donald O'Connor, and Debbie Reynolds- Good Mornin'