Nerds Without Pants Episode 170: Decades in the Sun
Take off your pants, relax.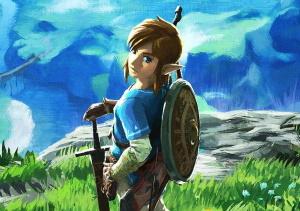 Welcome to an awesome new episode of Nerds Without Pants! It's our first Stage Select of 2020, and we have an awesome announcement at the top of the show. It's a long one, but that's only because you lovely listeners had such fun comments for this episode. Let's get to it!
00:00-04:53 Intro
05:05-2:29:22 STAGE SELECT: Top 3 Games of the Decade
2:29:29-3:20:15 CONSUMPTION JUNCTION: Yakuza Remastered Collection, Saints Row IV, an embarrassing amount of The Witcher 3, hella anime
NEXT EPISODE:
STAGE SELECT: What are your top 3 in-game corporations?
SUBMIT YOUR STAGE SELECT COMMENTS AND GREAT GAME GIVEAWAY ENTRIES BY 8:30 CENTRAL ON MARCH 6 TO BE ON THE SHOW!
Our theme song, "Relax", and interstitial tracks "To the Maxx" and "Moody Grooves" written, composed, and performed by Megan McDuffee.