Nerds Without Pants Episode 177: Spin Me Right Off
I don't even know anymore.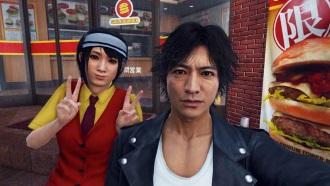 The world is on fire and it's getting harder to carry on, but Nerds Without Pants is here to hopefully inject a little levity into your day. It's not much, but it's all we can do.
00:00-06:38 Introduction
6:53-1:33:41 STAGE SELECT: Let's make some fun video game spinoffs!
1:33:47-2:33:27 CONSUMPTION JUNCTION: Ganbare Super Strikers, Super Mega Baseball 3, If Found, You and Me and Her: A Love Story, Final Fantasy IX, Saints Row The Third: Remastered
2:34:03-2:50:41 VIDEO GAME CAGE MATCH: Journey to Silius vs Crystalis
2:50:42-3:00:26 Outro
NEXT EPISODE:
STAGE SELECT: What are your favorite video game religions? Or cults. Cults work, too.
VIDEO GAME CAGE MATCH: Super Mario Bros. 3 vs Super Mario World in a battle for plumbing supremacy!
SUBMIT YOUR COMMENTS BY 8:30 CENTRAL ON 6/12 TO BE ON THE SHOW
Our theme song "Relax" and interstitial tracks "To the Maxx" and "Moody Grooves" are written and performed by Megan McDuffee.