New Professor Layton Movie Stills
While set to come out next year in Japan, North American fans may have to wait much longer.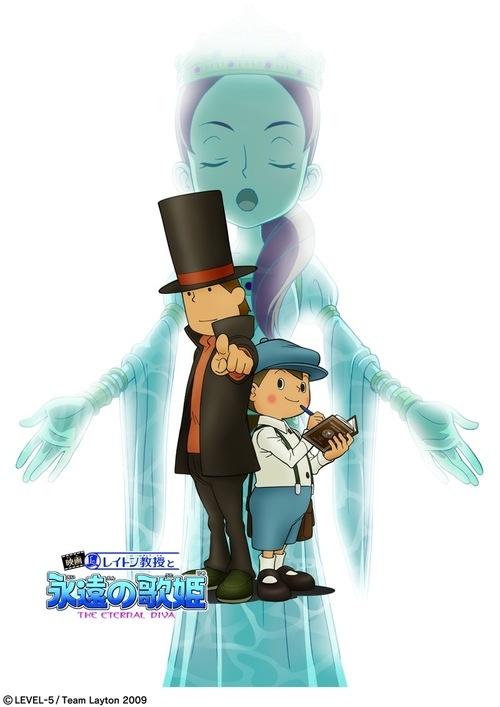 As many of you may or may not know, the sleuthing hat-loving Professor Layton will be starring in his first feature film next January in Japan.
The film, titled Professor Layton and the Eternal Diva will be produced by the well known Pokemon director, Masakazu Kubo. The story is completely original and is supposedly set after the events of the fourth game in the series, The Spector's Flute (which still does not have a release date in North America).
Three trailers were released in March of 2009 in the form of puzzles that could be viewed on Level-5's website, and those are linked in below. However, for fans wanting something new to hold them over, here are some brand new shots of the movie courtesy of Level-5 themselves.
Trailers
Images