Leisure Suit Larry Series Going HD
Larry bringing sleaze to HD.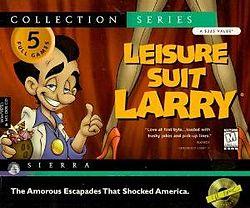 Starting in 2012, Replay Games will release HD remakes of the original Leisure Suit Larry games. 2012 also marks the series' 25th anniversary.
Starting with Leisure Suit Larry in The Land of the Lounge Lizards, the series will be remastered in HD with improved graphics, sound, and control. If the remake does well, Replay Games will continue remastering the series in HD.
Al Lowe, who worked on the original, will help with the HD remakes. The first game will be released early 2012 for XBLA, PSN, iOS, Android, Mac, PC, Steam and OnLive.