Assassin's Creed Character to Appear in Soul Calibur V?
Ezio may be sneaking his way onto the stage of history.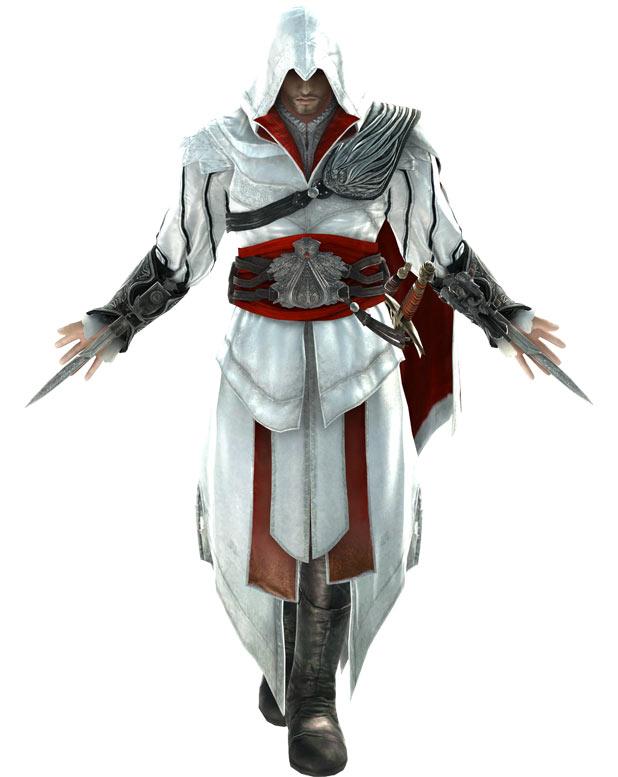 Since Namco released Soul Calibur II and with it, three system-specific guest characters (Link, Spawn, and Heihachi), it has become a common practice for fighting games to score special fighters. Soul Calibur IV featured not one, not two, but three characters from the Star Wars universe, while the recent release of Mortal Kombat saw none other than Freddy Krueger step out of the boiler room and onto the fighting stage. More information has been coming out for Soul Calibur V, which is due next year, and with it a rather interesting rumor.
A rather legitimate-looking screenshot has been floating around that seems to indicate that Ezio of Assassin's Creed fame could be a playable character in the weapons-based fighter. While there has been no word from Namco Bandai or anyone at Ubisoft, the screen is pretty convincing.
It is worth noting that Assassin's Creed started development as a PlayStation 3 exclusive, and the sequels have often had extra bonuses on Sony's console. Also of note is the fact that Sony seems to ink deals to get special characters in fighting games pretty often. Kratos from God of War appeared in Mortal Kombat as well as Soul Calibur: Broken Destiny on the PSP, and Cole McGrath from inFamous will be making a special appearance in the PS Vita version of Street Fighter x Tekken.
Is Ezio a playable character in Soul Calibur V? If so, is he exclusive to a single console? Only time will tell if this rumor is fact, and you can be sure that we will bring you the details as we learn them, so check back soon.