Oddworld: Stranger's Wrath HD is Complete and Coming to PS3
This and another Oddworld game coming to Vita, as well.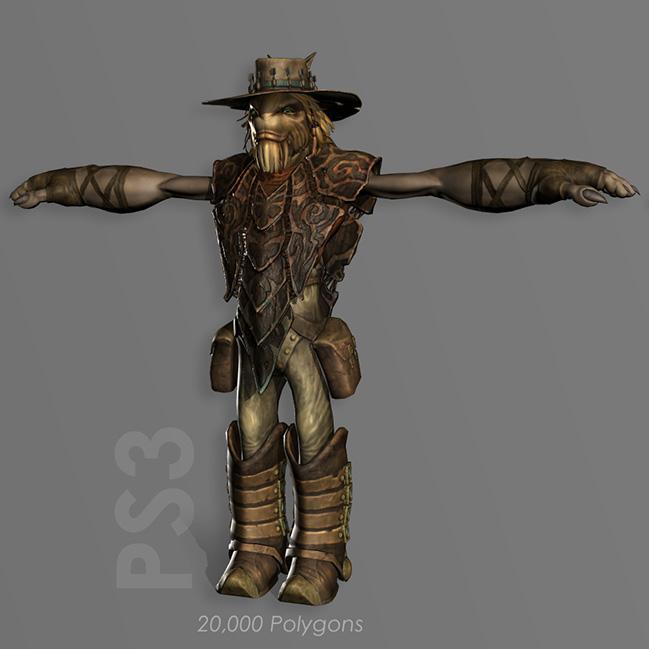 Lorne Lanning, founder of Oddworld Inhabitants attempted to create an ambitious, fully-realized universe with the Oddworld series. Spanning 4 games (the series was originally designed to be a five part series), the series garnered critical acclaim but tepid sales after the first release, Oddworld: Abe's Oddysee. Lanning eventually shuttered Oddworld and left the video game industry, focusing instead on animated films. Now Lorne Lanning is back, and he has been working with developer Just Add Water on an HD remake of their final Oddworld game: Stranger's Wrath for PS3.
The game is now complete, according to Just Add Water. There was no word on details like a release date, but the company did list off a rather impressive list of changes made to the game. Chief among the changes are updated models for all 84 characters, which boast new textures and higher polygon counts. The UI has been redone as well, with unused concepts from the original design. The game now runs at 720p with 60 FPS, and features new difficulty levels.
Just Add Water is also bringing Stranger's Wrath and Munch's Oddysee to the PlayStation Vita, though no release date has been given for these titles.