Skyrim Contains Both Cyrodiil and Morrowind
Skyrim's map is bigger than you thought it was!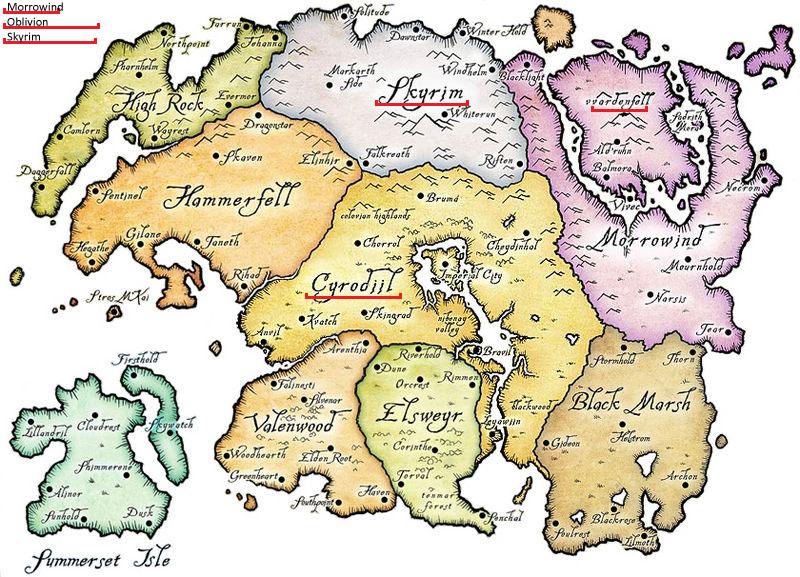 Skyrim's map is super big but as a PC player discovered, it's even bigger than you thought it was. This player found a gate in the southeastern part of the map and turned on a "no clip" mode to go beyond the gate. There he found an entirely different landscape.
These areas had familiar landmarks leading to the discovery that this was actually Morrowind and Cyrodiil, the settings for The Elder Scrolls III: Morrowind and The Elder Scrolls IV: Oblivion, respectively. For now, they're only low resolution interpretations of those maps, but it is possible that they could be there for later DLC. They wouldn't be there if there weren't a reason for them.
Another idea is that it could be there for the mod community but considering the expansiveness of those maps and the detail in some landmarks like Morrowind's Red Mountain and Cyrodiil's White Gold Tower, it's more likely that it'll be addressed later.