Games Available on Club Nintendo?
Redeem your coins for Wii Virtual Console games and DSi Ware.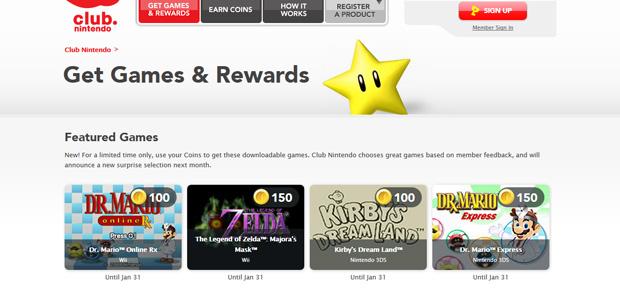 It took us a long time to finally get the Club Nintendo rewards program on this side of the globe, and some people would say that the American version of CN gets the short end of the stick. That changes today, as it seems that Club Nintendo U.S. has put up some actual games that you can redeem your coins for, as well as some other loot.
We first learned about this on the GBAtemp forums, and that led us to some confirmation from Siliconera. You can turn in your coins for the following games:
Super Mario Kart (100 coins)
Fluidity (150 coins)
Mario vs. Donkey Kong: Minis March Again (150 coins)
3D Classics: Xevious (100 coins)
In addition to these games, you can get some other interesting items, with the most notable being a Legend of Zelda 25th Anniversary poster set for 400 coins.
We tried to check out the Club Nintendo site for more information, but the site is currently down, probably due to increased traffic. According to Siliconera, these games are only available for download until January 10, 2012.