David Bowie Gets LEGO-fied
Joining Iggy Pop, Let's Dance-era David Bowie will be a playable character in LEGO Rock Band.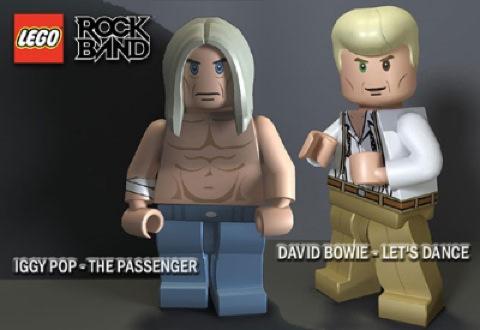 USA Today spilled the beans on David Bowie's inclusion in LEGO Rock Band.
Bowie joins Iggy Pop as the second confirmed character. One of Bowie's hits, "Let's Dance," is on the set list, and his LEGO version is based on the music video for the song.
"Those two are pretty unreal. They are both artists who have a great sense of humor," Harmonix's John Drake said. "They are also very serious artists who are really important."
Apparently there will be more LEGO musicians included in the November release as well. From looking at the set list, maybe a Ghostbuster or two will be included because of the inclusion of Ray Parker Jr.'s "Ghostbusters."