First Screen of the New Kojima Productions Game
Is Kojima working on a new IP, or is this MGS 5? Place your bets now!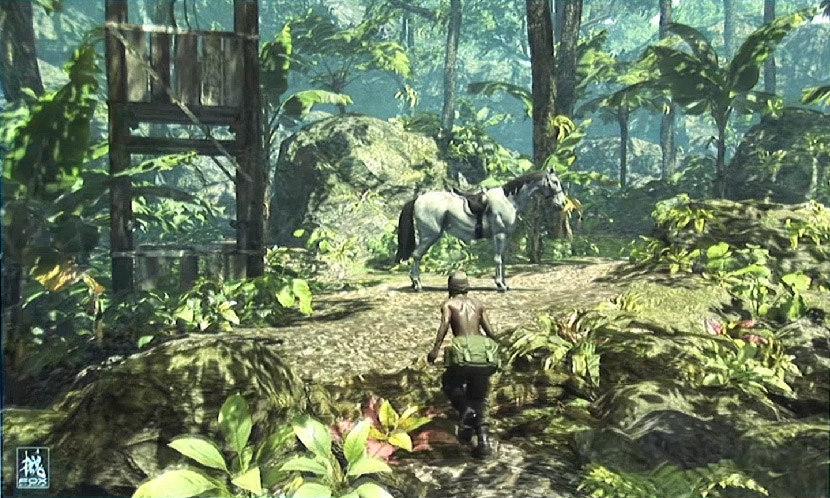 As Hideo Kojima continues his press tour to talk about the new Platinum Games rework of Metal Gear Rising: Revengeance, he took a little time to tease something new. The Metal Gear creator has a reputation for being cryptic and playful with fans and press alike, so take what you're about to see with a grain of salt. But there's a chance that the pictures Mr. Kojima showed on his Twitter could very well be a peek at his next project.
"During a break of global mtg for 'RISING', I asked them to come to Kojima Production to check out 'FOX ENGINE,'" says Kojima. Note that this comes from the official English translation of his Twitter, and some errors are present. A follow-up tweet talks of a "new title" running in the Fox Engine. While the picture looks like a modern war setting and unlike the World War II idea for Metal Gear Solid 5 that he submitted to Konami, it does look a lot like something one would find in a Metal Gear title. The Fox Engine is a new graphics engine developed by Kojima Productions and revealed at E3 earlier this year. Metal Gear Rising was originally going to run on this engine, but has since been moved over to the Platinum Games engine. As of yet, we do not know what the first Fox Engine game will be.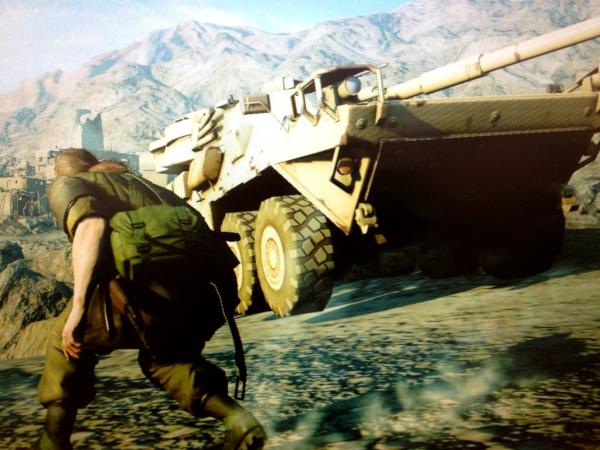 A second picture was shared by Kojima, and it seems to be one of his signature jokes, as he highlights how well the Fox Engine can handle see-through clothing. There's always the chance that this is a serious comment, however—you never can tell when it comes to Mr. Kojima.
Is this a brand new game from Kojima Productions, or is this the first glimpse of Metal Gear Solid 5? Or, is Mr. Kojima having a laugh? Let us know your thoughts in the comments!