South Park and Lucidity Hitting XBLA This Week
The South Park tower defense game and the LucasArts puzzle platformer will both be available in XBLA on Wednesday.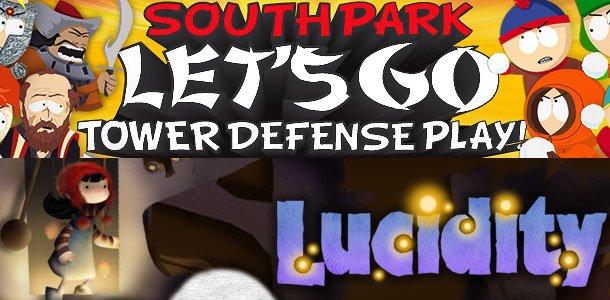 This week's Xbox Live Arcade haul includes two games, South Park: Let's Go Tower Defense Play and Lucidity. Both games will be 800 Microsoft Points ($10).
South Park: Let's Go Tower Defense Play is a tower defense game where you take a number of the colorful characters from the popular cartoon show and defend the town of South Park. You can play locally or online with up to four players in challenge levels or the story-based campaign mode.
Lucidity is a puzzle platformer from LucasArts where you take control of Sofi, a young girl who has an overactive imagination. Using randomly generated puzzle pieces, you protect Sofi as she explores beautiful new worlds while perpetually moving.