XBLA Sees Strong Sales in 2011
Brick and mortar stores have plenty to fear from last year's growth of digital sales.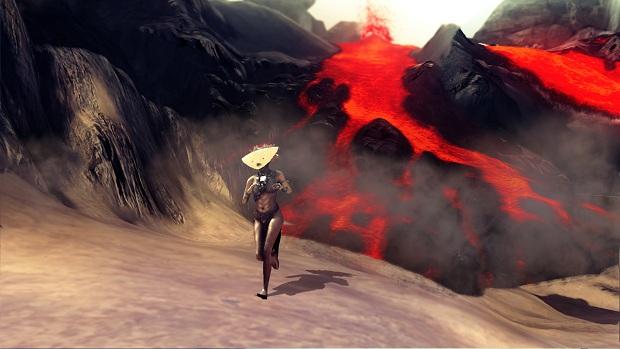 Digitally distributed game sales have continued to blossom on Xbox Live Arcade according to analyst firm FADE. In 2011, sales of games on XBLA increased 18% over the previous year, with From Dust bringing in the most money. Fruit Ninja Kinect had the best showing for a Kinect game, ranking third in the number of copies sold.
Another interesting tidbit from the estimated top-ten list issued by FADE is that older games like Castle Crashers and Trials HD continue to rank so highly. Some of those sales were likely due to periodic promotional pricing, since the rankings are based purely on the number of units sold. It's also notable that such a variety of genres appear throughout the list. This makes digital distribution on consoles appear like a good avenue for makers of both stat-heavy dungeon diving and produce combat games.
The top ten games by number of units sold in 2011 according to FADE's estimates are below. Each game lists the number of units sold and gross sales in 2011, followed by the Average Sale Price (ASP).
Full House Poker (Microsoft Game Studios) - 375,000 Units / $3.6 Million USD ($9.66 ASP)
Castle Crashers (The Behemoth) - 335,000 Units / $4.6 Million USD ($13.69 ASP)
Fruit Ninja Kinect (Halfbrick Studios) - 324,000 Units / $3.2 Million USD
From Dust (Ubisoft) - 308,000 Units / $4.6 Million USD ($15.00 ASP)
Trials HD (RedLynx, LTD) - 286,000 Units / $4.0 Million USD ($13.80 ASP)
Magic: The Gathering (Stainless Games) - 278,000 Units / $2.7 Million USD ($9.71 ASP)
Torchlight (Runic Games) - 272,000 Units / $4.0 Million USD ($14.64 ASP)
Toy Soldiers: Cold War (Signal Studios) - 241,000 Units / $3.6 Million USD ($15.00 ASP)
Bastion (Supergiant Games) - 241,000 Units / $3.6 Million USD ($15.00 ASP)
Dungeons & Dragons: Daggerdale (Bedlam Games) - 210,000 Units / $2.8 Million USD ($13.38 ASP)