Press Release - Flight Control spreads its wings to Nintendo DSi
Hit game for iPhone and iPod touch to land on new platform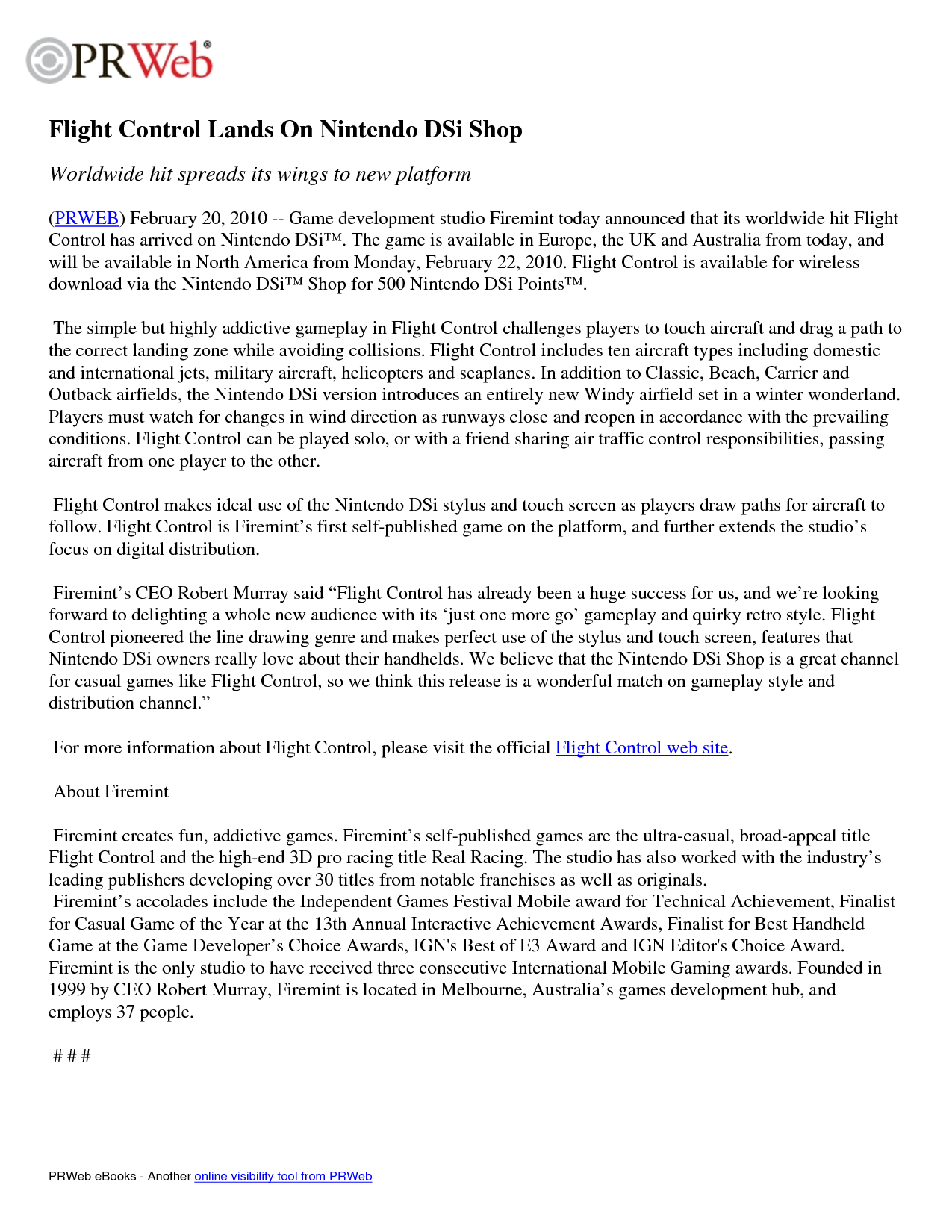 LONDON – September 16, 2009 – Firemint today announced that its hit game "Flight Control" will soon be landing on Nintendo DSi. The game was revealed at an exclusive preview event held by Nintendo, and will be released as DSiWare for wireless download via the DSi Shop.
Firemint's CEO Robert Murray said "In the past we've developed licensed titles for Nintendo's handhelds, so it's very exciting to combine our knowledge of the platform with our own original IP. We're really looking forward to introducing Flight Control to a whole new audience on the DSi!"
Flight Control is one of the all-time most popular paid games for the iPhone and iPod touch, and is the first title on that platform to have announced sales of more than 1,500,000 copies. It has reached the #1 paid app position on the iTunes charts in 20 countries including USA, UK, Japan, Germany, France, Canada and Australia. The simple but highly addictive gameplay challenges players to touch aircraft and drag a path to their correct landing zone, while avoiding collisions.
Flight Control DSi will make ideal use of the stylus and touch screen, with the top screen displaying score and other information. It will be Firemint's first self-published game on the platform, and further extends the studio's focus on digital distribution. The expected arrival date of Flight Control is Q4 2009.
For more information about Flight Control, please visit http://www.firemint.com/flightcontrol.