Peter Molyneux No Longer With Lionhead
The man behind Fable and Black and White leaves for a new studio.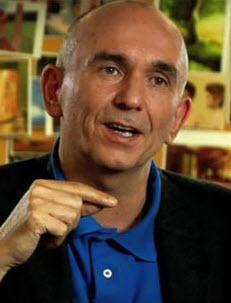 Peter Molyneux, the man behind such well loved franchises as Fable, Black and White and Populous has announced via Twitter that he has left both Microsoft and Lionhead Studios in order to join a brand new company.
The tweet reads, "I have left the lovely amazing Microsoft and lionhead. Now for something realy amazing, scary and brave a new company called 22 Cans."
The announcement comes at a time when his now former company, Lionhead, is in the midst of developing Fable: The Journey for Kinect and the newly announced XBLA title, Fable: Heroes. No further details are known concerning the terms of Molyneux's departure or his new venture.
PixlBit wishes Molyneux the best of luck and will have more information on this announcement as it becomes available.