EEDAR Studies Console Review Statistics
Findings include a decrease in an overall number of reviews done across all consoles, with the most staggering decrease seen on the Wii.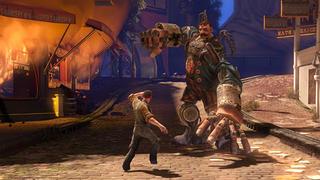 Over the past two years, the EEDAR conducted a study where they analyzed how many titles were released for each of the three major consoles, and how many of those titles received a review.
This particular study compared reviews completed between January and June of 2008/2009 for games that were released in that respective time frame. The end findings concluded that the percentage of reviewed titles for all three major consoles had decreased from 2008 to 2009.
The 2009 numbers revealed that three percent of Xbox 360 games went unreviewed, nine percent of PS3 titles went unreviewed, and a staggering thirty-seven percent of Wii games went unreviewed.
That's well over a third of the Wii titles released during the measured time frame. However, EEDAR analyst Jesse Divnich did acknowledge that the average score given to Wii titles has increased, (from an average of 60 to 66) a trait he equates to publications simply ignoring shovelware titles altogether. He states, "It is just coming at the cost of not reviewing the increase in casual and low-budget titles."