Sega Cutting Staff, Canceling Games
The US and Europe divisions will be affected.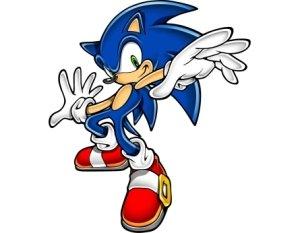 Sega's forecasts for the fiscal year, which ends March 31, have been lowered. As expected, net income is down 47.4% and Sega Sammy's board of directors has enacted a drastic plan to reduce its operating costs in the future. This means that Sega will be 'restructuring' its operations in the US and Europe.
This plan to streamline Sega's operations will be an effort to "create a smaller company positioned for sustained profitability." Layoffs are expected but there is no word on how many jobs will be cut or where.
This plan will also impact game development as some titles currently in development are expected to be canceled, though no specific titles have been announced. Franchises that the company expects to sell well will become the focus of the company, such as Sonic, Football Manager, Total War, and Aliens.
Profits are expected to drop from 38 billion yen ($462 million) to 20 billion yen ($243 million) with sales revenue dipping to about half a billion dollars. The restructuring itself is part of the cost, as cancellation of projects alone is estimated to be 7.1 billion yen ($86.5 million).
Sega recently released Binary Domain, which has seen positive reviews, and announced that the upcoming Phantasy Star Online 2 would be free-to-play. Some of the titles known to be currently in development by Sega are London 2012, Anarchy Reigns, Doctor Who: The Adventure Game, and Hell Yeah! Wrath of the Dead Rabbit. There is currently no word on whether any of these title will be affected by these recent developments.