Prey 2 Delayed But Not Canceled
Despite swirling rumors of the game's cancellation, Prey 2 is assured to still be in development.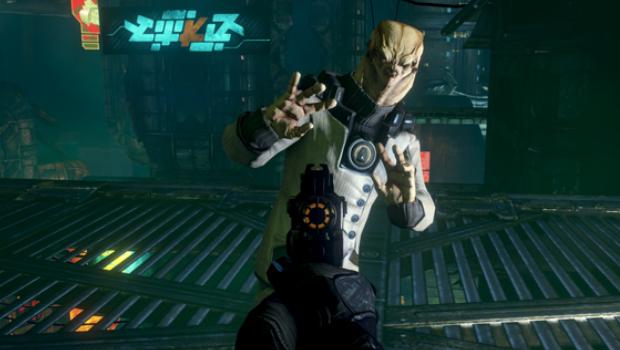 At the end of March, rumors began to surface that Prey 2, the upcoming sequel to 2006's Prey, had been canceled by publisher Bethesda. Up until now, neither Bethesda nor developer Human Head had made a statement to disprove the rumored events. When programmer Brian Karis announced via Twitter that Prey 2 would not be shown at GDC 2012 as originally planned, the rumors appeared to have some validity. Today, Bethesda issued a statement reassuring fans that Prey 2 has not been canceled, but delayed to 2013.
The delay is reportedly due to quality concerns. According to Bethesda, development of the game hasn't progressed as anticipated and they wish to take more time to "release the AAA game that fans rightfully expect, and are unwilling to compromise our quality standards to meet a release schedule."
The original Prey was also developed by Human Head, but was published by 3D Realms, the now defunct developer of Duke Nukem. Bethesda acquired the rights to the Prey license in 2009. Unlike the original, Prey 2 will have an open world design and you will play as U.S. Marshall Killian Samuels, who is an alien bounty hunter on the world Exodus. Tommy, the original protagonist from the first game, is said to make an appearance in the game, though his role is not known at this time.