Sega CEO Leaving After Eight Years
Mike Hayes, who ran both US and European operations, will leave later this year.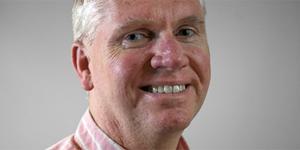 Sega's US and European CEO Mike Hayes will leave the company later this year. Hayes joined Sega back in 2004 and has helped the publisher transition into digital markets. He was also involved in the acquisitions of Sports Interactive, known for the Football Manager series, and The Creative Assembly, the studio behind the Total War franchise.
"Mike has achieved a huge amount during his time at Sega and we thank him for the amazing things he has accomplished," said Naoya Tsurumi, president and representative director of Sega. "Mike is a great character and very passionate about the industry, he helped steer the extraordinary growth of Sega and has built an exceptional team of professionals that will stand us in good stead for the future."
Though Hayes is stepping out of his CEO role with Sega, he will remain on staff as an advisor, while pursuing other executive roles in the industry. Jurgen Post and Masanao Maeda, COO for the European and United States territories respectively, will oversee operations when Hayes departs.