The Elder Scrolls Goes Online
Something massively multiplayer this way comes.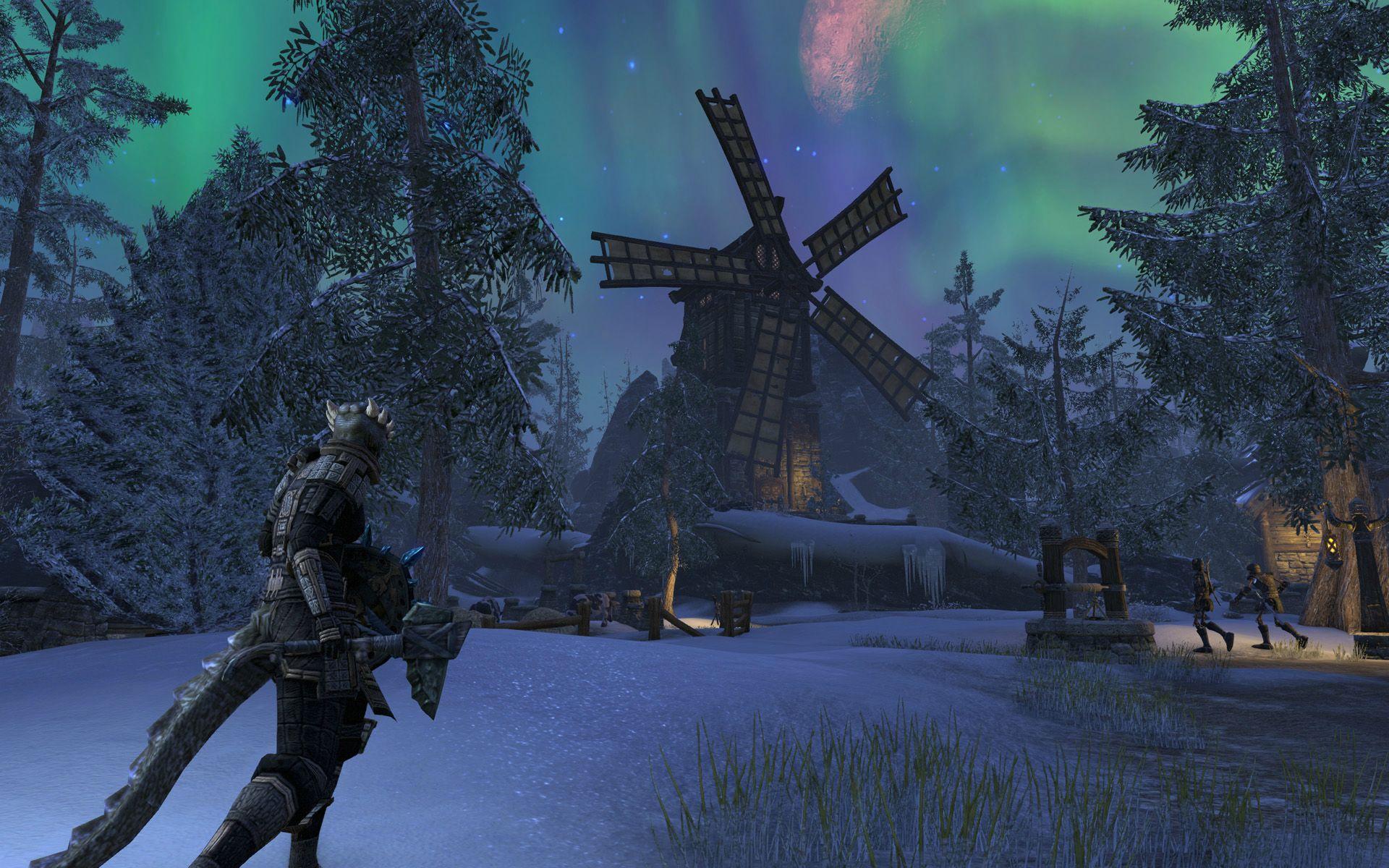 [UPDATE] Bethesda Softworks has released the teaser trailer which is included below. The original story as reported yesterday follows.
An Elder Scrolls MMO has been rumored for quite some time. The expansive land of Tamriel – studiously mapped and flush with history – lends itself perfectly to the genre and there is a certain portion of the gaming community that has been clamoring for the series to go online in some fashion since before Skyrim was even announced. It would seem that those cries were anticipated as a development team at Zenimax Online Studios has been hard at work on The Elder Scrolls Online for several years now.
With a full reveal coming in the June issue of Game Informer, The Elder Scrolls Online is set to merge the rich, single-player gameplay that characterizes the famed series with the more social aspects of the MMO genre. Set 1,000 years before the events of Skyrim, players will get to experience a world in which the "daedric prince Molag Bal tries to pull all of Tamriel into his demonic realm."
Information at this time is thin at best, but we do know that the game will contain at least three player factions and that open-world warfare will somehow play into the game as these factions battle over the province of Cyrodiil (the setting of Elder Scrolls IV: Oblivion).
More information is expected tomorrow with the reveal of a teaser direct from Zenimax Online and Bethesda Softworks, as well as a screenshot of the game.
The Elder Scrolls Online is scheduled for a 2013 release on both PC and Mac. Stay tuned to PixlBit for more information as it becomes available.