Street Fighter Gets an Anniversary Collection
And it's amazing.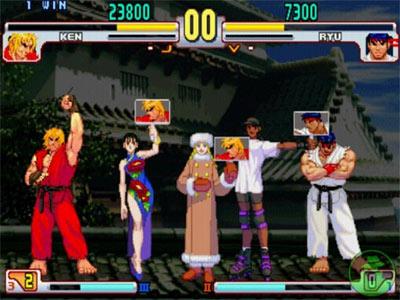 We're at a point in time when a plethora of franchises from the early days of gaming are reaching major milestones. Just one of those storied game series is Street fighter, which is celebrating its 25th anniversary all year long. Capcom has already announced that they would be holding a global tournament series to mark the occasion, but Street Fighter fans and video game collectors will surely be much more excited about the newly announced Street Fighter 25th Anniversary Collector's Set.
The set, which is scheduled for release on September 18th of this year for both Xbox 360 and PlayStation 3, is the stuff legends are made of. A price tag of $150 would scare most gamers away, but considering what you get for those dollars is actually quite remarkable.
The set is contained in a rather ornate black box and contains "no fewer than 15 discs." On those discs are copies of Super Street Fighter 2 Turbo HD Remix, Street Fighter 3 Third Strike Online Edition, Super Street Fighter IV Arcade Edition (DLC included), and Street Fighter X Tekken (DLC included). There is also a documentary (on Blu-Ray), two anime movies, the complete Street Fighter animated series, and eleven discs of music.
But wait, there's more.
The set also includes a 64-page hardcover art book that includes "fan pieces submitted by professional and aspiring artists alike," a regulation sized replica of Ryu's belt and a light up statue of the man himself in mid-Shoryuken.
The whole shebang is complete with a numbered certificate of authenticity.