Doom 3 Re-Master Coming This Fall
It's time to pull out the big guns again.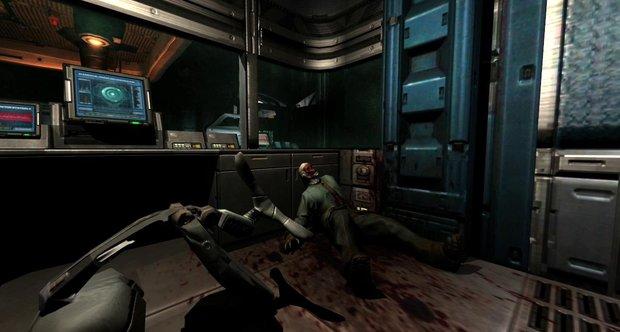 You may not have known that you wanted it, but Bethesda has just announced the aptly titled Doom 3 BFG Edition. Seemingly coming out of nowhere, the BFG Edition will be released on PC, Xbox 360 and PlayStation 3 sometime this fall and as you would expect, it packs a wallop.
Mirroring the ubiquitous GOTY and Complete game re-releases, this iteration of Doom 3 will include both the regular release of the game as well as the Resurrection of Evil expansion pack. This would be decent enough on its own, but you can't go around calling yourself the BFG Edition if it isn't, well, big.
To sweeten the deal, both the game and expansion have been completed re-mastered – enhancing the graphics with improved rendering and lighting, adding a check point system for those that desperately need one, and supporting Xbox 360 Achievements and PlayStation 3 trophies.
This is all good, but what really makes this edition stand out is the inclusion of seven brand new levels called "The Lost Mission," which effectively adds hours of new gameplay to an already expansive package.
Oh, and did we mention that it also comes with the original Doom and Doom 2 as well?
If you want to see how well the re-mastered game looks, check out the announcement trailer that was just released today. Do you think that this could possibly be a lead up to an announcement to the long in development Doom 4? Let yourself be heard in the comments section below.