Atlus Unleashes a Double Dose of Persona 4 This Year
Whether it's fighting or RPG gaming, Atlus has you covered.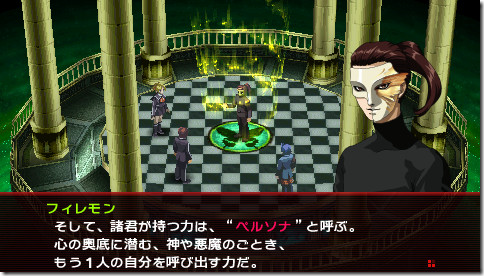 The Persona series continues to please and delight fans all over the world, and even though there is still no word on a new iteration on the popular RPG series, rabid Persona otaku can get their hands on not one, but two Persona games this year. First up is Persona 4 Arena, a 2D hand-drawn fighting game featuring popular characters battling it out with their own moves as well as their individual Personas.
Persona 4 Arena features an intuitive control layout reminiscent of the SNK fighting games, but with the visual and technical flair of games like Guilty Gear and BlazBlue. The game is being published by Atlus for the PlayStation 3 and Xbox 360 on August 7. Sure to be happy news for hardcore fans of the series, Arena will feature both English dubbed voices as well as the original Japanese voiceovers with subtitles.
If that's not enough of Chie and the gang, PlayStation Vita owners can look forward to Persona 4 Golden on October 23rd. Golden is a special HD "remaster" that takes advantage of the super crisp Vita screen. It features a plethora of new content, including additional Personas, a new party member, more story elements, and even many tweaks and adjustments that were suggested by fans. Persona 4 Golden sports almost 1.5 times the amount of voiced dialogue this time around, and Atlus hopes it will be the definitive version of the game.