Sonic Adventure 2 Coming to XBLA
A listing on Xbox.com revealed the impending release.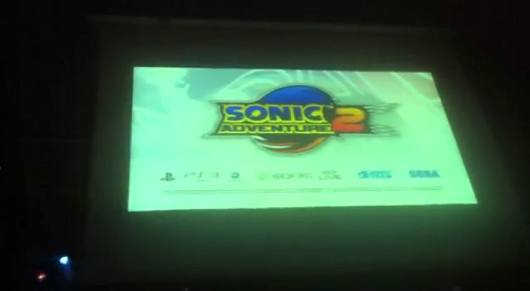 Lately Sega has made a habit of digitally re-releasing several games from their last home console, the Sega Dreamcast. Titles like Crazy Taxi and Sonic Adventure are available on numerous digital platforms and Jet Grind Radio is on the way as well. However, it now looks like Sonic Adventure 2 will be added to that list.
A product listing on Xbox.com has the title slated for an October 3 release on Xbox Live Arcade. PlayStation Network and Steam versions are also likely to be released but there's been no official announcement confirming their release. While the listing has since been taken down, the description was captured and reads as follows:
In the fight between heroes and villains, will you choose to save the world or conquer it? The hunt for the Chaos Emeralds is on and battle lines have been drawn between Hero and Dark. Experience two unique adventures featuring both long-time heroes and new and returning villains as they battle for the fate of the world!

Sonic Adventure 2 makes its return on Xbox Live Arcade with a full cast of playable heroes and villains, exciting two-player competitive modes, Chao Gardens, and more than 30 action-packed stages, all remastered in HD!
No word on whether the changes and additions made to the game in the GameCube re-release will be included here or made to be DLC, like the Director's Cut content for the Xbox Live Arcade version of the first Sonic Adventure.