Day Z Stand Alone Game a Possibility
The ArmA 2 mod is almost ready to stretch its wings.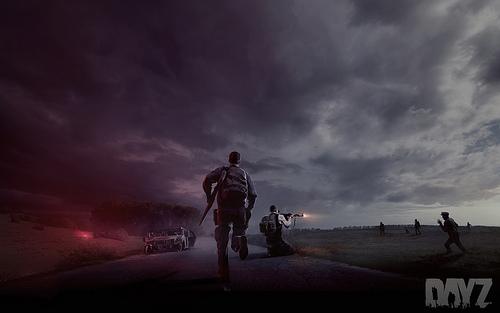 If you follow the PC mod community closely, or listen to a good number of video game podcasts, you've most likely heard all about Day Z by now. The punishingly hardcore zombie apocalypse simulator is a mod for the hyper realistic military shooter ArmA 2, and has helped the formerly modest-selling European developed game multiply its sales. The mod has been so successful that Day Z creator Dean Hall would love to turn the game into its own entity.
"We're really on borrowed time," Hall says in a recent interview. "I want to see it become a standalone game, following the Minecraft model of a low price point, but that will only work if we say that everyone is going to pay, and in order for people to not feel ripped off we need to have a load of new content; so, things like base-building, tidying and cleaning up animations and add ragdoll physics as the like."
Hall believes that the game is far enough along that a complete version could be finished in time for the 2012 Christmas season. Of course, that's dependent on if he can reach an equitable agreement with Bohemia Interactive—the creators of ArmA 2—or a third party that could foot the bill for the licensing of the ArmA 2 engine.
Day Z is currently in a very early state and takes a lot of workarounds to get running, but for many players, the effort has been well worth it. Considering that merely surviving for more than a few hours can be considered a huge accomplishment, the game appeals to PC players much in the way that Demon's Souls and Dark Souls have done for console gamers.