Big Huge Games Gets a New Lease on Life
The embattled developer is now Impossible Studios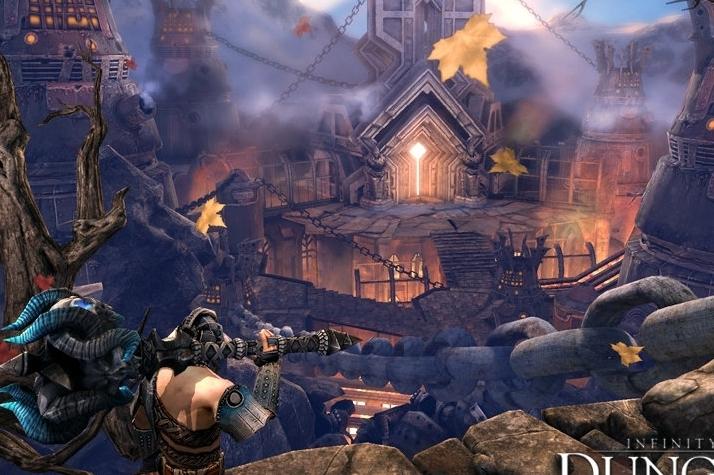 The video game industry and media watched with shock as 38 Studios and Big Huge Games slowly crashed and burned earlier this year. After shipping the action/RPG Kingdoms of Amalur: Reckoning to solid sales and critical response the company seemed to implode. Epic stepped in and hired the bulk of the team that comprised Big Huge Games to open a new studio that would allow them to remain employed and living in Baltimore. Originally called Epic Studios Baltimore, the team has been given a new name and is already working on their first project for Epic.
The new development team is now known as Impossible Studios, a fitting title considering the unlikely circumstances regarding the formation of the studio. Impossible is working on the next title in the wildly popular iOS series Infinity Blade. Infinity Blade: Dungeons is a collaboration between the new team, Epic, and Chair, the studio behind the first Infinity Blade games.
"We were so glad we could help keep this great team together, and we're lucky to have them," said Epic president Michael Capps. "At the time, I said that finding a full team of superstars was impossible, and apparently the name stuck."
As far as 38 Studios is concerned, the state of Rhode Island has acquired the rights to the assets and intellectual property that was held by the former studio. The state and BNY Mellon Trust intend on selling off these assets and IP in an attempt to recoup the $75 million dollar loan 38 Studios received over the course of their existence.
EA has expressed interest in the Amalur IP, as the first game performed well for a new and untested franchise. However, the MMORPG that was supposed to somehow connect to Amalur—codename Copernicus—wasn't coming together very well, with former studio head Curt Schilling saying the game just "wasn't fun."