The Neo Geo Console Returns This Winter
Wait...what?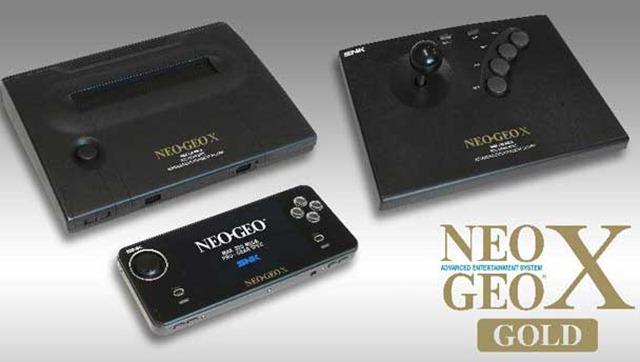 For almost a whole generation, the name Neo Geo has been lost to time. With SNK being purchased by Playmore and their various IPs seeing release on numerous consoles and handhelds it can be easy to forget that at one time these arcade juggernauts shared a home known as the Neo Geo AES and MVS systems. In a turn of events that can only be described as being surreal, the Neo Geo is coming back this December. Ladies and gentlemen, let us introduce you to the Neo Geo X Gold system!
Slated to release on December 20th worldwide, the Neo Geo x Gold system is actually two machines in one. The actual console that connects to the television is a bit of a mystery at this moment. While photos of the machine clearly show a cartridge slot and the classic Neo Geo arcade stick it's unclear at this time if the console will play older Neo Geo carts or support a new, possibly cheaper format.
The focal point of the SNK Playmore/Tommo press release is actually the second part of the Gold system—the Neo Geo X Handheld. This is a fully functional portable system that comes preloaded with 20 classic Neo Geo arcade games. The handheld sports a 4.3 inch LCD screen and can be connected directly to a TV via HDMI. You can even plug in the arcade stick for TV play, which makes us wonder what purpose the console part of the package serves.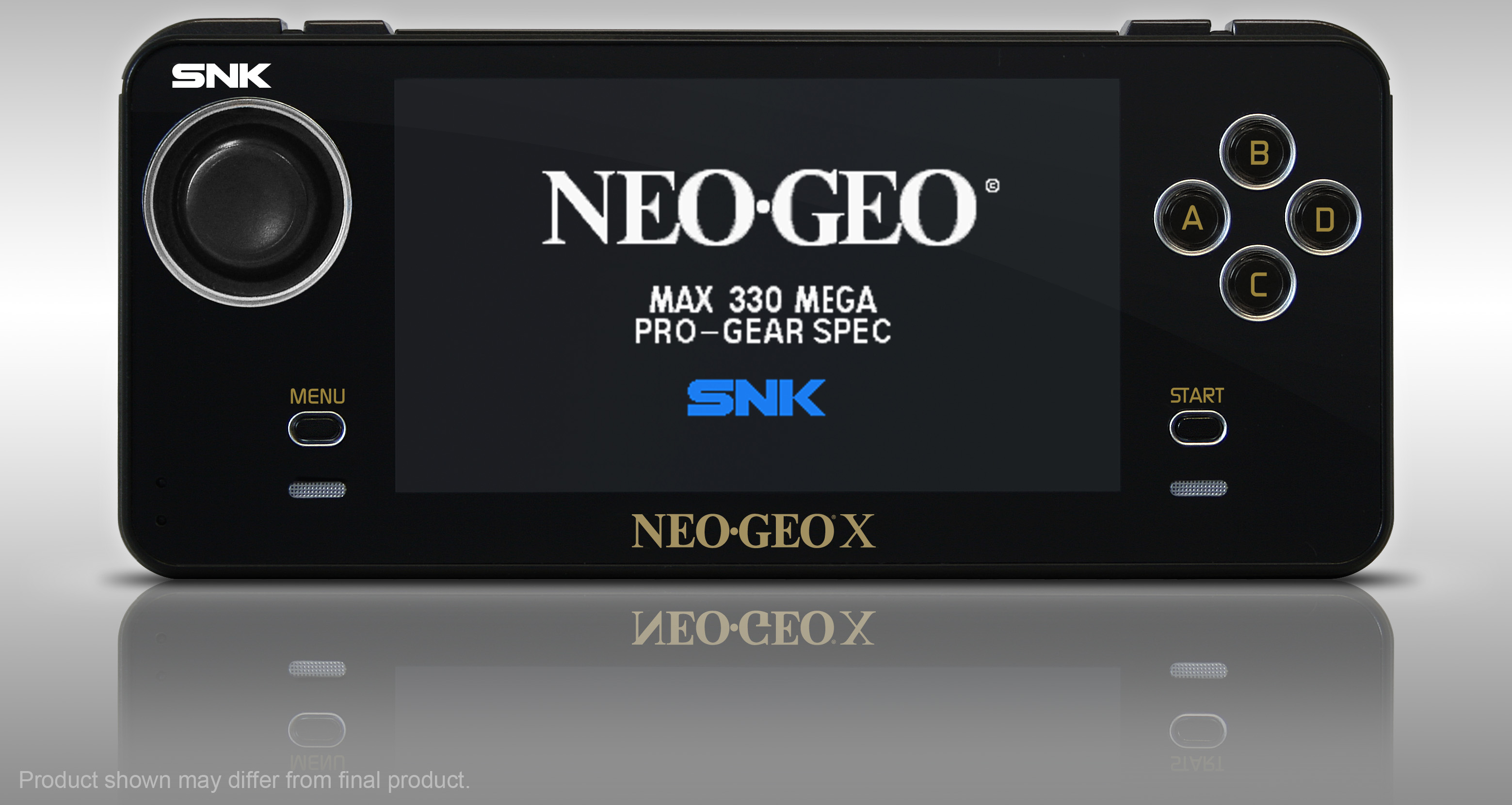 The games included in the handheld are as follows:
3 COUNT BOUT

LEAGUE BOWLING

ART OF FIGHTING II

MAGICIAN LORD

ALPHA MISSION II

METAL SLUG

BASEBALL STARS II

MUTATION NATION

CYBER LIP

NAM 1975

FATAL FURY

PUZZLED

FATAL FURY SPECIAL

REAL BOUT - FATAL FURY SPECIAL

THE KING OF FIGHTERS '95

SAMURAI SHODOWN II

KING OF THE MONSTERS

SUPER SIDEKICKS

LAST RESORT

WORLD HEROES PERFECT
"Great game consoles don't die; they're just reborn in much more affordable and convenient packages," says Tommo CEO Jonathan Wan. "The NEOGEO X GOLD is a love letter to one of my favorite consoles of all time, and working with SNK PLAYMORE to acquire the NEOGEO license, Tommo Inc. looks to provide gaming and entertainment enthusiasts with a classic arcade experience both at home and on the go."
When Wan says much more affordable he isn't kidding. This huge gaming set is expected to retail for 199.99, a far cry from the 599.99 home console back in 1990. Oh, and those 20 preloaded games? Those would have cost you anywhere from 79.99 to 199.99.