Konami Announces Limited Editions For Zone of the Enders and Metal Gear Rising
Kojipro is all about the bling.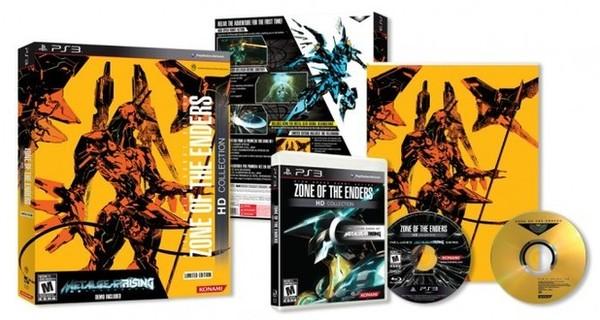 Limited editions of big, triple-A games aren't very, well, limited these days. There was a time, however, when the idea of a rare, feature-packed special edition for a game was almost unheard of. Konami helped pave the way for these collector's gems with the Metal Gear Solid Premium Pack (Japan only) way back in 1997. Since then it's almost expected that huge releases will have some sort of incentive for rabid fans of a franchise, but that's not stopping Konami from doing up two of their upcoming releases with all the bells and whistles, as they just announced limited editions for both Zone of the Enders HD Collection and Metal Gear Rising: Revengeance.
Due at the end of October, the ZOE collection comes in a special golden metallic case. Inside of that shiny package you will find an import soundtrack that sports remixes of music from the games, a 100 page art book that includes new work from fabled character designer Yoji Shinkawa, and the game.
The HD collection of Zone of the Enders features the same level of detail seen in last year's Metal Gear Solid HD collection. Even though the ZOE collection only features two games, fans will be eager to get their hands on the special European version of The 2nd Runner, which has enhancements never before seen in North America. And in a move that's surely a wink and a nod to history, this limited edition comes with a demo for Metal Gear Rising: Revengeance. For those not up on their Konami lore (and those that aren't old enough to remember) the original Zone of the Enders was packed with a demo of Metal Gear Solid 2, which caused people to call ZOE the game that came free with the demo.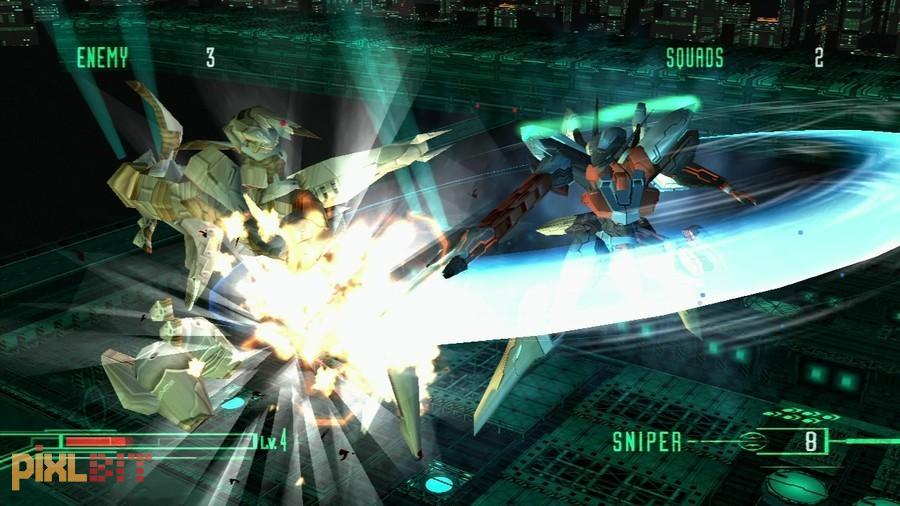 Konami hopes that demo will get you excited enough to pre-order the limited edition of Revengeance, as well. This set includes the official soundtrack, a metal case (duh), and an "exclusive high-frequency katana blade plasma lamp"and is due February 19th.
Your guess is as good as ours when it comes to the lamp. Konami has yet to release images of either limited edition, but they have a history of making collectors very happy with their special releases. Unlike some other publishers these limited editions tend to be just that, so be sure to pre-order if these sound interesting to you.