Final Fantasy X Looks Pretty in HD
Check out the first trailer, and additional information on what's going to be on the disc.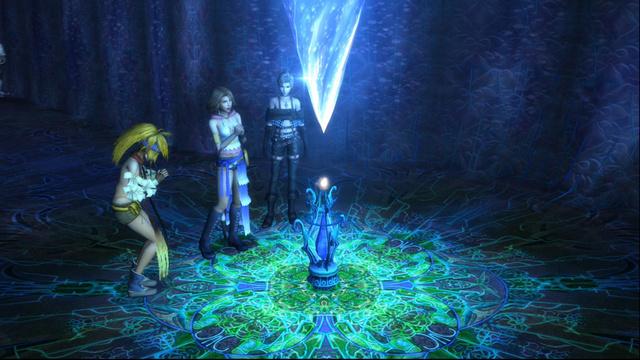 Final Fantasy X HD was one of the feathers in the cap of the PS Vita when it was announced, and then things went dark on the project for quite some time. Today, Square Enix unveiled the first trailer for the game, and confirmed that Final Fantasy X-2 is also getting the HD treatment. Unfortunately for PS Vita owners, this announcement isn't all great news…
The trailer is the first time that Final Fantasy X has been shown running in HD, and it looks like Square Enix are doing right by series fans when it comes to the remastering process. Even though the company has been well known for re-releasing past titles on numerous other formats and machines, this marks the first time that one of their older games has gotten the HD upgrade. Final Fantasy X-2 was frustratingly not shown in action in the trailer, but the game is still slated for a 2013 release, so hopefully more will be shown of both games at E3.
With the announcement trailer comes the confirmation of a rumor from last week: namely, that Final Fantasy X and X-2 will be sold separately on the PS Vita, while both games are packed onto the same disc on the PS3. This may be due to PS Vita cartridge constraints, but Square Enix has been known to charge what many would believe to be exorbitant prices for their portable games. It's sure to come as a blow to gamers that support their PS Vitas, especially since no mention of the Cross Buy option has been mentioned.
On the plus side, both HD remasters are said to be the International versions. For those that don't know, Final Fantasy X and X-2 were re-released in Japan with additional content; in the case of FF X this included an Expert Sphere Grid and Dark Aeon bosses to fight. There was also a bonus DVD with behind the scenes footage and interviews, but there's no word yet on if this content will be in the package. Final Fantasy X-2 got three new dress spheres (read: job classes) and Last Mission: an 80 level dungeon that takes place a few months after the conclusion of the main game. On every 10th level of the dungeon a cutscene plays out that gives insight into the lives of YRP after the events of X-2, and every 20th level features a boss fight.
We'll have more information as we get it, but for now, enjoy this first glimpse of Final Fantasy X in HD glory.