Press Release - AGETEC AND UFO INTERACTIVE OFFICIALLY ANNOUNCE WAY OF THE SAMURAI 3 FOR NORTH AMERICA
'Your Choices Define You'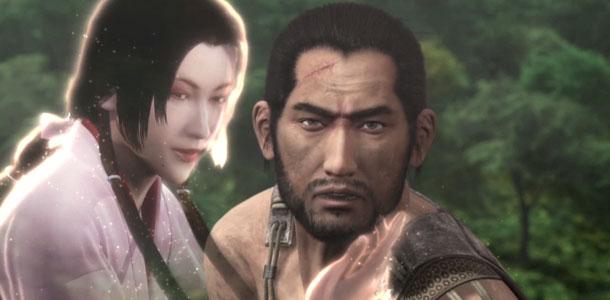 Pomona, CA - Sept. 18, 2009 - Agetec, Inc., and UFO Interactive Games, Inc., leading publishers of interactive entertainment, announced today that the action-role playing game (RPG), WAY OF THE SAMURAI 3", will be slicing its way onto the Microsoft Xbox 360 and PlayStation3 consoles on Oct. 13, 2009.
With a completely new, highly refined style of gameplay, a rich weapon crafting system, beautifully detailed graphics and a deep branching storyline that that will unfold multiple endings based upon player's actions, WAY OF THE SAMURAI 3" is sure to please gamers of all types.
About WAY OF THE SAMURAI 3"
The consequences of your actions will determine your fate. Choose to fight along side good or evil during the tumultuous time of the Sengoku Era and carve your name into history. Take the role of a samurai and choose your own path, blazing a trail of honor, loyalty and respect, or one of villainy, corruption, murder and greed. Become a hero or become infamous, the choice is yours.
WAY OF THE SAMURAI 3" KEY FEATURES:
- The Butterfly Effect - With over 15 different endings, every action you take will cause a change of events to occur, allowing for multiple outcomes and replay-ability. Every action has a reaction and the following consequences open up new paths to explore.
- Weapon Customization and Abilities - Craft your own unique weapons from over 200 different parts and materials, creating the ultimate weapon that suits your taste and fighting style. Create lethal blades, spears, pole axes and more while discovering new abilities and skills with increased use. Become a master of one or of many!
- Reward System and Samurai Rating - Performing different feats will reward a player with Samurai Points and a Title, which in turn will unlock new features and characters within the game. Fight honorably in the way of the samurai, live your life as a bandit or strive to uphold the government. These choices will net different points and values, encouraging multiple play throughs to unlock all features and content.
- The Pen Can Be Mightier Than The Sword - Fight your opposition with force or take the diplomatic route, using subtle gestures like the unsheathing of your sword. With extensive dialogue tree, weapons combo systems and more, this hybrid title delivers on multiple fronts.