Luminous Arc 3 Dated for Japan
The third game in Image Epoch's tactical RPG series is hitting Japan on December 10.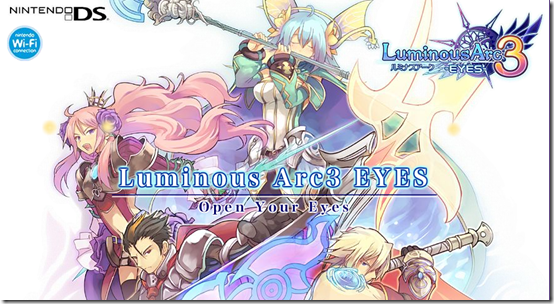 Siliconera reports that Luminous Arc 3: Eyes is set for a December 10 release in Japan.
Developed by Image Epoch, who are also responsible for the upcoming Wii game Arc Rise Fantasia, the games is a strategy RPG with some adventure influences. Originally unveiled in August, multiple endings appears to be the only large addition.
In Japan, Luminous Arc 3 will be published by Marvelous Entertainment. Atlus has published the previous two games in North America, and it is expected that they will follow suit with the third. There has been at least six months between the Japanese releases and the North American ones.