Press Release - Batman: Arkham Asylum Ships 2.5 Million
PC Version And DLC Now Available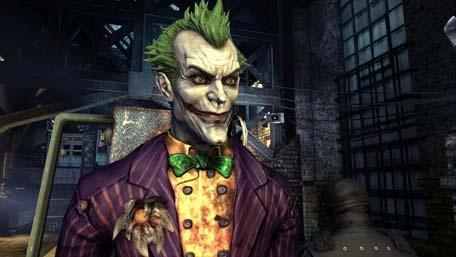 Tuesday 21st September/...Eidos Interactive Ltd, creator of some of the world's leading videogame properties, and Warner Bros. Interactive Entertainment, today announced that the number-one selling Batman: Arkham Asylum", firmly established as the must-have game of Summer 2009 has shipped in excess of 2.5 million units to retail since launch.
With numerous Game of the Month and Editor's Choice awards throughout the world and a MetaCritic score in the 90s, the game has met with critical acclaim in the media, earning a Guinness World Record for Most Critically Acclaimed Superhero Game Ever. The Games for Windows LIVE version launched last week in the US and Europe and the first downloadable content (DLC) went live last week, with additional DLC still to come.
Batman: Arkham Asylum is one of the stand-out games this year, said Phil Rogers, CEO of Eidos. I've been following the great reviews and consumer blogs and I'm delighted that gamers everywhere love playing this game as much as we do.
The tremendous critical and commercial success of Batman: Arkham Asylum sets a new benchmark for superhero games, said Martin Tremblay, President, Warner Bros. Interactive Entertainment. Rocksteady Studios created an excellent game and the sales numbers demonstrate how a powerful franchise fused with high-quality production resonates with consumers.