Square Enix Announces North American Final Fantasy XIII Release Date
A slew of information was released today, including the release date, new character information, and a video detailing the development process.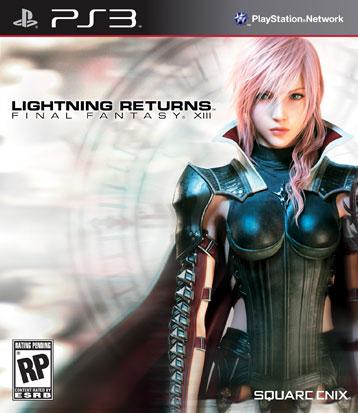 Last Friday, Square Enix released a teaser anagram on their website: A Henchmen Inventor Tent Unto. Only a few hours later some dedicated Final Fantasy fans cracked the code revealing the actual statement, Announcement Nov Thirteenth, which of course is today.
As promised, Square Enix has released plenty of new details regarding their upcoming addition to the Final Fantasy series, Final Fantasy XIII. Details released include the official North American release date, details regarding three new characters, and a brand new trailer that shows off never before seen gameplay footage, which can be viewed below.
Final Fantasy fans can now become better acquainted with the three characters Oerba Yun Fang, Serrah Faron, and Hope Estheim by visiting Square Enix's website. New details about the characters have been revealed, along with wallpapers for each of the three.
In addition to new gameplay footage, the newly released trailer gives gamers a look inside the development process, as the video features interviews with the people who made the game. They discuss how Final Fantasy sets itself apart from others in the series, and get into the fine details of what went into creating Final Fantasy XIII, and much more.
The official North American release date for Final Fantasy XIII will be March 9, 2010 for Xbox 360 and PS3. Surprisingly, Sony won't have timed-exclusivity on the game as was originally announced when the title was first revealed for the Xbox 360.
For those eagerly awaiting the title, John Yamamoto, president and chief executive officer of Square Enix, Inc stated, " We know that our fans have been eagerly awaiting the next installation of the franchise – FINAL FANTASY XIII will exceed all expectations."