NBA 2K12 Review
RECOMMENDATION:

Any fan of last year's excellent NBA 2K11 and basketball fans that are sure to be starved for a season this year.

While millionaires and billionaires argue amongst themselves on how to best split NBA revenues in the midst of a depressed economy, the fans that support them are left without the sport they love. Lucky for us the pesky lockout hasn't stopped 2K Sports from delivering unto us what may be the very best game in the highly touted NBA 2K series to date.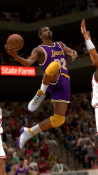 Coming off of last year's critically acclaimed NBA 2K11 with its signature Jordan Challenge modes, this next entry in the series had some pretty massive shoes to fill. In terms of core gameplay there wasn't a whole lot that needed addressing. Player movements are smooth and realistic, the AI is responsive and tough, but not overly so and the player faces have been improved to not look quite as alien as they did last year.
All of this begs the question, where does the series go from here? How do you make an already excellent game even better? You bring back what works and find ways to improve it -- advice well taken by 2K as Jordan returns with some friends in the "NBA's Greatest" mode.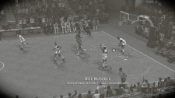 Greatest mode showcases the best teams from years past, adding fuel to the "greatest team ever" debate that has raged since the league began. Classic match-ups are cleverly stylized to appear as an original telecast; though difficult, you won't be able to help but smile as you're transported to the past. It's a fantastic concept that is sure to please, but with the inclusion of only 15 teams and 15 matchups it's clear that DLC is going to play a big role in the expansion of this mode.
In "My Player" mode, gamers will create their own NBA player and guide him through his career. You start with a rather robust character creation process that will allow you to create a standard baller or freak of nature if you so choose. You'll then jump straight into the action with a Rookie showcase game and depending on how well you do you'll get drafted accordingly. While it may be disheartening to be drafted by the Washington Bullets (as I was), the process of getting drafted, coming off the bench and then eventually becoming a starter and perhaps landing on a better team is engaging throughout.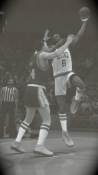 Each game ends with a short press conference in which you will have to answer questions from the press. How you answer is important since those answers, in combination with your performance in the game, will affect your reputation on your team, in your city and in the league as a whole. And your reputation is important since it is taken into consideration when you hit the free agent market or are offered up for trade.
It's quite feasible to take a player from the rookie showcase to retirement as this year's model allows the player to skip to "key games" if they so desire. This limits the time investment required from the player that was previously an issue and makes it much more accessible to more casual players.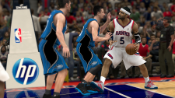 Dynasty Mode returns and is largely unchanged from previous iterations, but one thing that is immediately noticeable is the lack of a rookie class this year due to the NBA lockout. It's plausible that 2K may include some kind of DLC down the road to account for the rookies if we actually have a season this year. Still, the mode is as robust as ever and armchair GMs will be able to take their carefully constructed teams online and put them to the test.
In light of the state of the NBA I find it odd to be excited about a basketball game, but NBA 2K12 does just that. It improves upon its predecessor in almost every aspect of the game and thanks to it, basketball starved fans will be able to hoist the Larry O'Brien Trophy in the end.