Games Aren't Art and That's Okay With Me
We can argue all we want about whether games are art or not. The real questions is, why does it matter?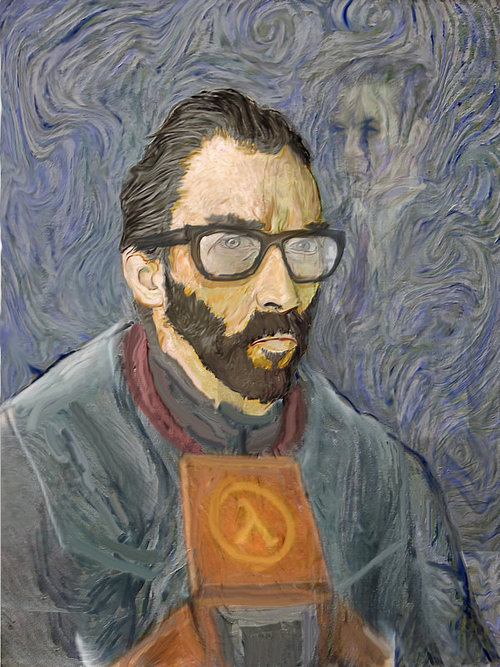 The debate of whether or not games are art has been a long and tedious one. I do not think that Roger Ebert had any idea what kind of bee hive he was kicking when he famously declared that not only are games not art, but they likely never would be. He would later go on to amend his comments to say that he believed that games could eventually become art, but that he hadn't seen any real evidence to say that time was soon coming. It was a kind of back handed apology to furious gamers for taking such an absolute stance on a subject he admittedly knew little about. Gamers more or less ignored this amendment and demonized Mr. Ebert; holding steadfast to the idea that not only could games become art, but that they indeed already were.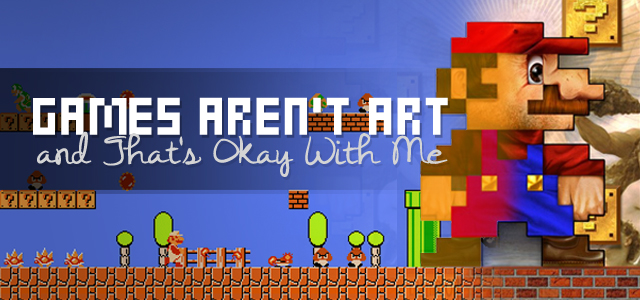 What interests me in this debate is not what stance popular culture will eventually take on the issue. Whether or not my playing of the next Mario game could be considered an artistic experience is not something that has ever crossed my mind. The bigger point of interest to me is why gamers are so adamant to defend the idea that games should be held up on a level playing field with other mediums that society has deemed worthy to refer to as art or artistic expression. It is understandable that Mr. Ebert's words would be the target of concentrated nerd rage; it's expected even. It is rare to find a community that is so reactionary to disparaging remarks like gaming's is. But why did this initial outburst turn into a long heated debate that continues to rage?
As I said previously I'm not so interested in the final outcome, but I must divulge a bit on my stance before looking at why this topic has become so important to the community at large. I don't think that video games are art. This is a stance that puts me squarely in a minority amongst my fellow game journalists and enthusiasts. Many people are obviously shocked to hear this and immediately jump at the opportunity to steer my opinion to more closely align with theirs.
"But game graphics require great artistic talent to create! They combine music, acting and story as a film of novel would! They engage the viewer and elicit an emotional response!"
All of these things are true, but to me this doesn't make it art. My counterarguments are simple. Many other mediums possess these same qualities but are plainly not considered art. A game board will at times require great artistic skill to create but board games are not considered art. Television shows combine music, acting and story but are not considered art. Engagement and emotional response? I've been more engaged and have had greater emotional responses to a sporting event than I have ever had with a video game, but these are decidedly not art amongst most.
Ultimately videogames are about entertainment, not enlightenment. They are toys whose sole purpose is to engage the user in an enjoyable exchange between the player and software being played. Can a game have artistic elements? Absolutely, games are comprised of many elements that when viewed on their own I myself would consider art, such as background illustrations, music, etc… But a game is none of these things individually – there is still a clear goal to achieve in playing; whether that's to solve a puzzle in Braid or collect all the petals in Flower.
I'm sure there are counterarguments to my counterarguments, but any attempts at changing my mind on this subject would be futile. I don't believe that games are art and that is that. What is more important is that I don't care if other people perceive them as such.
According to the ESA the average video gamer is 37 years old and has been playing for at least 12 years. While this includes older folks puttering around on electronic solitaire it cannot be doubted that video games are no longer being played almost exclusively by children. The Nintendo generation has grown up and has become the economic backbone of the industry, purchasing games not only for themselves, but for their children as well.
It is with the aging gamer that thinking of games as art becomes important. Though the Nintendo generation has grown older and is coming into their own, there is still the ever pervasive voice of the baby boomer generation that believes that games are for children. Like a child trying to prove to their parents that they've become an adult and shouldn't be treated like a baby anymore, the Nintendo generation constantly seeks the approval of those that spawned them by proving that their hobbies are no longer childish, but have evolved into something more mature and socially acceptable. By stating that games are art, we're essentially saying that we're much more sophisticated than they think we are.
This is why gamers get so worked up over the games as art debate. When an older statesman like Mr. Ebert comes out and says that games are not and never will be art we take it personally. The thought is that if Mr. Ebert is right in his thought process then we're somehow lesser as a generation. This is the same reason that we are so quick to rabidly jump to the defense of video games at the most minor of slights, even if we should instead admit that there is a problem that does in fact need to be addressed.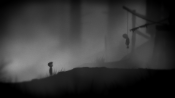 And so we clamor that games are art in an attempt to legitimize our hobbies to the older generations and society as a whole. The problem is that this plan will only succeed when those older generations have died off; their opinions sent to the grave with them. Why? Because they have no way to contextualize video games as art. They are beyond the point of being able to invest in a medium that didn't mature until they were past caring about it. They were never the target demographic and never will be.
What gamers should start doing is stop caring so much. I'm not suggesting that we should stop championing the progressing maturity of our industry, but we need to not take comments from those that don't know any better so harshly. The games as art debate will continue on into the future, but we need to stop taking such a hard stance on the subject. If we continue to enjoy these video games then it shouldn't matter if they're ever considered art at all. Surely, the opinion of an archaic film critic shouldn't matter. Who is Roger Ebert to you or I?
So are games art? I don't think so, but I honestly don't care one way or another. Being able to gaze upon the corpse of a Sega Genesis or a Sony PlayStation behind panes of glass in a museum may amuse me, but it won't make me feel vindicated in my choice of hobby. I'll continue to enjoy games regardless of whether or not they're held in the same esteem as the Mona Lisa, Beethoven's Fifth Symphony or Cinema Paradiso and you should too.
* "Vincent van Gordon" image credited to Drew Northcott. You can check out more of his art here.
Want to hear more on this subject? Check out PixlTalk Episode 55!