PB & Jason Issue 77: Lucky 7s
Vita sales and Pokémon sequels are featured in PB & Jason's 77th issue!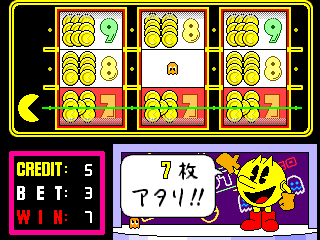 How many sevens does it take to screw in a lightbulb? Seven! Don't worry. That's the only seven-related joke in PB & Jason 77. In fact, seven isn't really a factor in this week's PB & Jason at all! Instead, you get forty-eight minutes of piping hot ideas about the current future of Pokémon, the 3DS vs. PlayStation Vita sales debate, and quick impressions of one of the newest 3DS eShop games, Dillon's Rolling Western. Click through for listening and download links!
Of course, those with listener mail can always contact me by sending email to jason@pixlbit.com. Come back next Wednesday for Issue 78! I'm sure it'll be next week's best ever PB & Jason, too!

#Incredible #amazing #super #fantastic #marvelous #spectacular #invincible #stupendous #astonishing #ultimate #1