PB & Jason Issue 88: PB & E3
Learn about the ghost of E3 past, present, and future in this week's PB & Jason.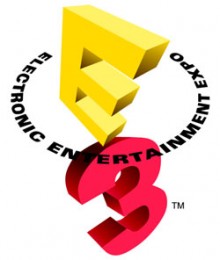 That's right, this week's PB & Jason talks about E3. The big event is coming up next week. How will you prepare for all the press conferences, demos, pictures, videos, and interviews? By listening to PB & Jason, of course! Long lines are covered, tiny bit of swag, a question of parties, too. The 90's shows are discussed, as are the later shows and micro-E3s of years gone. Hear the technicalities behind receiving a media badge and attending the show in this very exciting PB & Jason! Oh, right. There's a little bit of talk about the Zelda Symphony tour (Guess who's attending?), Mario Tennis Open, and Diablo III, too, so stay tuned for that near the end!
PB & Jason is filmed in front of a live studio audience. For ticket information, please email jason@pixlbit.com.

#Incredible #amazing #super #fantastic #marvelous #spectacular #invincible #stupendous #astonishing #ultimate #1