Nerds Without Pants Episode 5: 'Til All Are One!
One shall stand...one shall fall.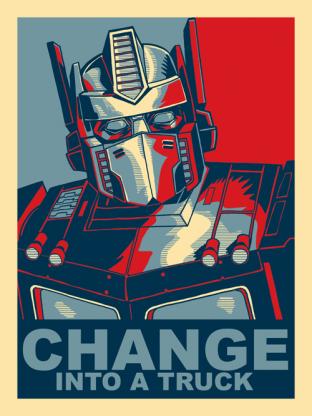 Well, we goofed. Due to circumstances beyond our control, this episode of NWP is woefully lacking a second segment. Worry not though, true believers! We'll be bringing you the intended topic of this episode (vices and video games) next week. So sit back and enjoy what we've been playing and some bloopers.
Julian can't contain his inner fanboy for Transformers, and even though Fall of Cybertron isn't his idea of a perfect TF game you get to hear him discuss it at length. Patrick vents his frustration over the ending of Dead Space 2 (no spoilers) and talks some Starhawk, while Rob manages to rave about Counter Strike: Global Offensive without yelling "BOOM! Headshot!"
And that's it! Check out the work of Ken Knudtsen that Rob was talking about here, and be sure to follow us all on Twitter, since we didn't get the chance to beg for new followers this week.
Rob is @robertottone
Patrick is @someboss
Julian is @julian_titus
Join our Facebook fan page, and tune in next week as we go to some dark places with our vices.
Featured Music:
Stan Bush- The Touch
Vince DiCola- Autobot/Decepticon Battle
N.R.G.- Instruments of Destruction
Lion- The Transformers (theme)