PB & Jason Issue 101: Forest of Illusion
Not my trick, Michael...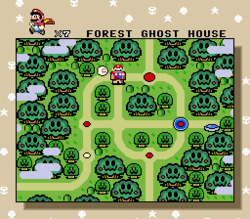 ...It's my illusion! But really, this PB & Jason is about the Wii U. There's no two ways about it. If you're just looking for flat-out details on the Wii U, check out PixlBit's news post, but if you want some color commentary on the entire deal, you're looking for this Week's PB & Jason! Click through for the download and streaming links!
PB & Jason is recorded in front of a live studio audience every Wednesday. For ticket information, please email jason@pixlbit.com.

##incredible #amazing #super #fantastic #marvelous #spectacular #invincible #stupendous #astonishing #ultimate #1