Nerds Without Pants Episode 17: The All-Japan Pro Podcast
Sayonara, Rob-san!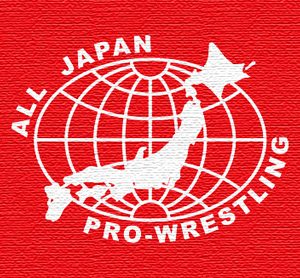 Welcome to another edition of Nerds Without Pants! No, this show isn't about an epic wrestling match between Antonio Inoki and Great Baba.This time, we revisit a topic that we talked about when we were still the Tri-Force crew on PixlTalk: Japanese games. Instead of rehashing material we take advantage of the fact that we're nearing the end of the console cycle and grade major Japanese developers on their performance. Before that, we talk about what games we've been playing.
Rob tried his best to like Aliens: Colonial Marines, but the game failed him, and he had to break up with it. As a result, he's done with Gearbox as well, and we talk a little about that entire debacle. Rob's also been playing The Sims 3 (I know, right?), and has a special announcement on a new project. Patrick and Julian tag team the Platinum craziness that is Metal Gear Rising. Julian played the indie game Depression Quest, a text-based narrative that has him wondering if he needs professional help.
After that, the Pantsless Ones crack open the grade books and give report cards to Capcom, Konami, Sega, Square Enix, Sony, Nintendo, and Platinum Games. If you've been following the show at all you'll probably be surprised at some of the scores.
We wrap things up by putting on our designer hats. It's East meets West, and we select a favorite Japanese game property and pair it with a Western developer.
We're sad to say that this is Rob's final episode as a regular member of NWP. It's been a hell of a run, but he's had a lot of life changes that prevent him from continuing, which he talks about. It's kind of like when Son Goku was killed by Cell and didn't want to be resurrected by the Dragon Balls. Actually yeah, it's exactly like that. Stay tuned after the show for a very special set of outtakes.
Featured Music:
Jungle and Hangar (Contra)
Ryu's Theme (Super Street Fighter 2-MS DOS remix)
Little Mac's Lament (Punch Out!! OC remix)
Theme of Laura (Silent Hill 2)
Sarah McLachlan (I Will Remember You)